Galaxy Note 8's rear might disappoint many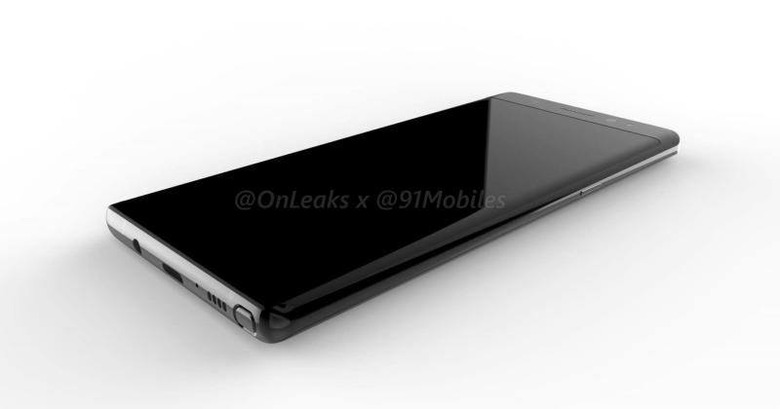 We might just be counting down weeks before the Galaxy Note 8 is, once and for all, revealed to the public, but there is almost little left to know about the stylus-toting successor to last year's ill-fated model. And thanks to OnLeaks, we might already know exactly what it looks like. And it looks like it will suffer from the Galaxy S8's biggest design flaw and maybe even worse.
From the looks of these renders made from specifications acquired by OnLeaks, Samsung has indeed given up hope on having a fingerprint scanner underneath the screen. And so it has no choice but to put that sensor at the back. Sadly, it doesn't seem to have learned from the Galaxy S8 either.
The fingerprint scanner in the Galaxy Note 8 is depicted as still being on the same row as the camera and flash. This time, it might have a bit more dire consequences. Samsung did put the LED flash in between the fingerprint sensor and the lens, addressing complaints of finger smudging. That, however, will cause the sensor to be located even further to the right rather than closer to the center.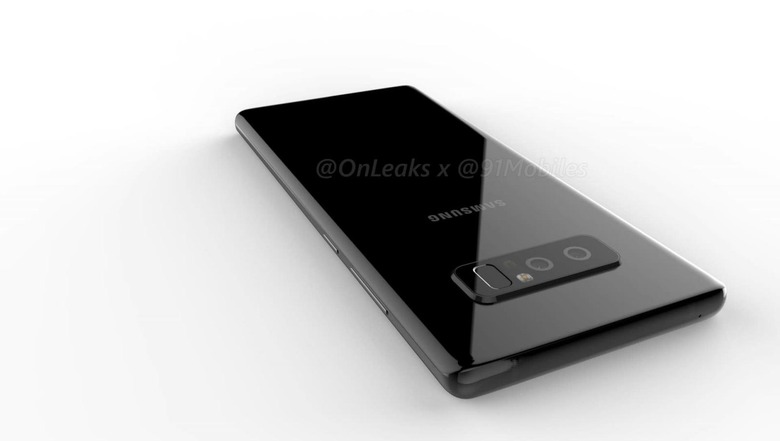 The cameras themselves are in a bit of an odd position. Since they share the same row as the the fingerprint scanner, they end up being a bit off center. Whether that will have adverse effects on photography remains to be seen. The camera bump is also thicker, which might disappoint those who appreciate the Galaxy S8's nearly flat back.
The good news is that, as far as the rest goes, the Galaxy Note 8 won't stray too far from the Galaxy S8. Or rather, from the Galaxy S8+, considering its 6.3-inch screen is not that much larger than the earlier phablet. There's still a nearly bezel-less screen on the top and almost featureless sides. There's even a 3.5 mm headphone jack, thankfully. The one difference is, of course, the S Pen that neatly tucks away inside its usual silo.
VIA: 91 Mobiles