Galaxy Note 8 Zero Lemon 5500mAh case fixes its biggest flaw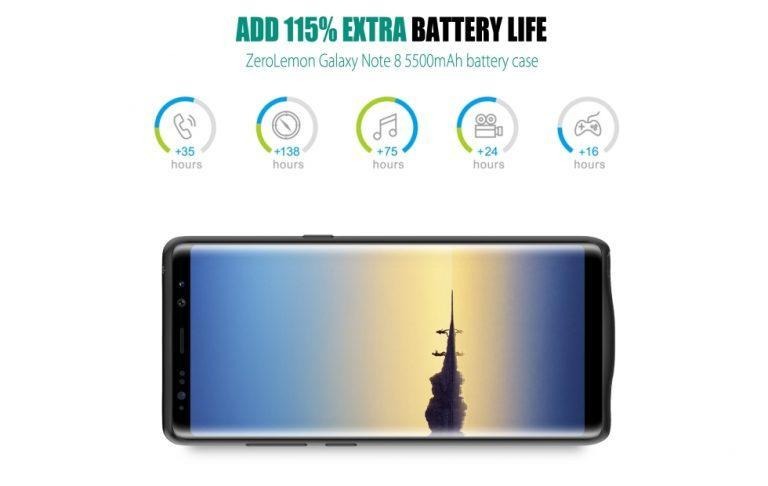 We may receive a commission on purchases made from links.
The Samsung Galaxy S8 is nearly the perfect flagship smartphone, at least for those who can stomach phablets, except for two critical problems. It is expensive as hell and it has a battery smaller than its closest cousin, the Galaxy S8+. There's really no going around the first problem except for waiting for prices to drop, waiting for promos discounts, or getting carrier subsidy. The battery problem, on the other hand, can conveniently be solved with Zero Lemon's new case which nearly doubles the Galaxy Note 8's longevity.
The Galaxy Note line has been known for many things, primarily for its size and its S Pen. But it has also been known for its larger than usual battery, which, at one point in the distant past, was also removable. That is why fans of the line were quite bummed when the Galaxy Note 8 came out with only a 3,300 mAh battery, compared to the Galaxy S8+'s 3,500 mAh.
On the one hand, it's understandable why Samsung chose to go down that unpopular path. Technically speaking, it had to make room for an S Pen and the new dual camera equipment. From a business and PR perspective, it had to play safe considering the catastrophic failure of the Galaxy Note 7. On the other hand, it's still a disappointing turn of events. Samsung tries to alleviate users' pain with fast charging and wireless charging, but that requires yet another separate accessory to take up space in your bag or desk and potentially lose.
Zero Lemon offers a better compromise. The latest in its popular line of battery cases, the Galaxy Note 8 SlimPower case packs 5,500 mAh of power, which, Zero Lemon boasts, adds 115% more battery life. That translates to 75 hours of music playback instead of 47 and 24 hours of video binging instead of 16. Four differently colored LED lights indicate how much juice the case has left and when it comes to charge the case itself or connect your phone to a computer, the pass through connection means you won't have to take the case off first.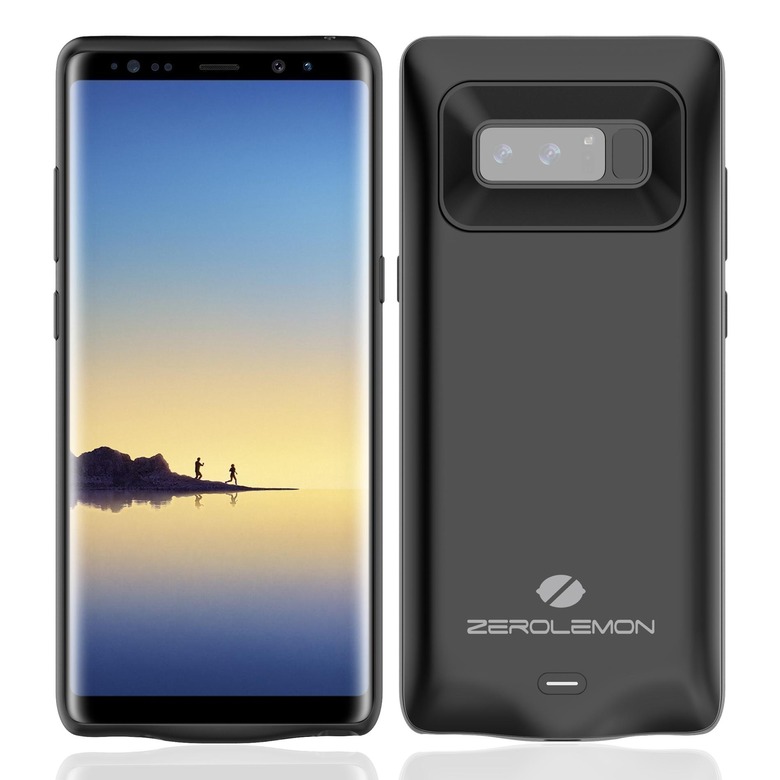 Yes, you do sacrifice some things in exchange. Primarily, you get a thicker device (8.6 mm vs 19.05 mm), but that girth also protects your phone from accidental drops. It does mean you lose the advantage of wireless charging. If those sound amenable, you can now pre-order the Zero Lemon Galaxy Note 8 5500 mAh battery case for $39.99, which is a steep 50% discount from its normal $79.99 price. Shipping starts October 4.