Galaxy Note 8 to get Android 9 Pie earlier after all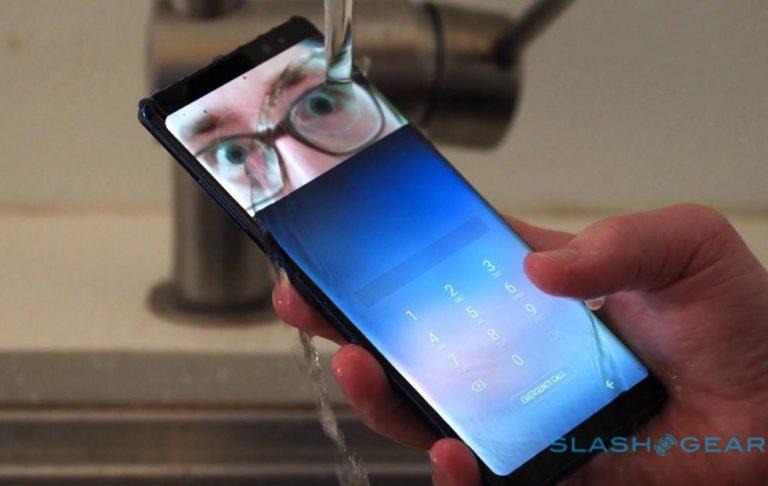 Sometimes it almost feels you need a seer to divine Samsung's Android update schedule. To its credit, it has been trying to improve its record and has already released Android 9 Pie to last year's Galaxy S9 and S9+. While the Galaxy Note 9, also from 2018, is waiting for its dessert, the company has pushed a notice to its Samsung Members app detailing its One UI upgrade plans. And, surprisingly, it plans to push it out to the Galaxy Note 8 a full month before the Galaxy S8 and S8+.
On the one hand, it almost makes perfect sense. If Samsung were to work backward, it should update the Galaxy Note phones first as they are launched later in the year, months after the Galaxy S phone for that year. However, given the Galaxy S is, after all, Samsung's flagship brand, it's also reasonable that it gets the update first.
Which is part of the reason why this change is a bit unusual, not that Galaxy Note 8 owners will complain. In its previous notice, the 2017 S Pen phablet was supposed to get the One UI upgrade to Android Pie in March this year along with the Galaxy S8 and S8+. Not Samsung has pushed that schedule earlier by one month. If all goes well, the Galaxy Note 8 will get it in February while the Galaxy S8 is still stuck in March.
There are a few devices also added to the list, most notably the Galaxy Tab S4. Missing from the previous notice, the latest Samsung tablet will receive Android Pie in April. Coincidentally, the Galaxy Tab S3 will also get the update earlier in August instead of September.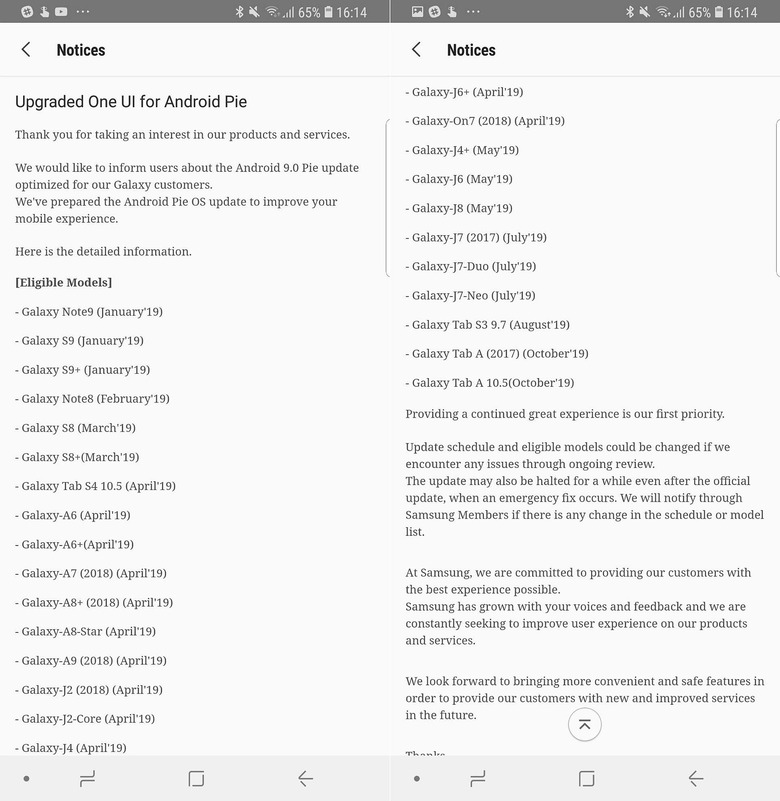 Of course, this list is neither final nor definitive. Actual dates can still vary depending on the market and the list could change any time with little notice as well. Still, it's good to see Samsung at least being more transparent with one of the most confusing aspects of its mobile strategy.