Galaxy Note 8: Samsung apologizes to Note 7 owners with discount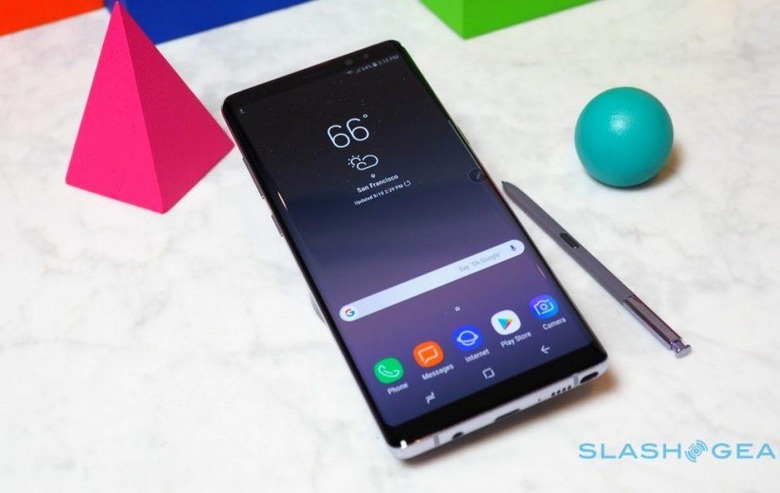 We may receive a commission on purchases made from links.
The anticipated Galaxy Note 8 was finally announced this week, marking the return of Samsung's impressive phablet device after last year's Note 7 debacle. Of course, those who had to give up the recalled Note 7 were already offered other Samsung flagships in exchange, but for those still faithful to the brand the company is offering a significant discount on the new Note 8.
Those in the US who previously owned the Note 7 can get a discount of up to $425 off the Note 8, Samsung says. They'll need to trade in their current phone, regardless of the manufacturer, and the discount value will depend on the brand and condition. Eager Note 8 buyers can take advantage of this offer on Samsung.com through September 30th.
MORE: Hands-on with the Galaxy Note 8
The Note 8 is an expensive device, priced between $900 to $960 depending on the carrier, so the full $425 discount would bring it down by almost half — definitely a good deal to take advantage of.
Nearly 3 million Note 7s around the world had to be recalled by Samsung after more than a few overheated and exploded due to battery defects. The company investigated the issue and thought they had a fix, even sending some customers replacements, but the phones continued to catch fire and Samsung was forced to brick the devices in order to get customers to return them.
SOURCE Samsung