Galaxy Note 8 renders show still rounded corners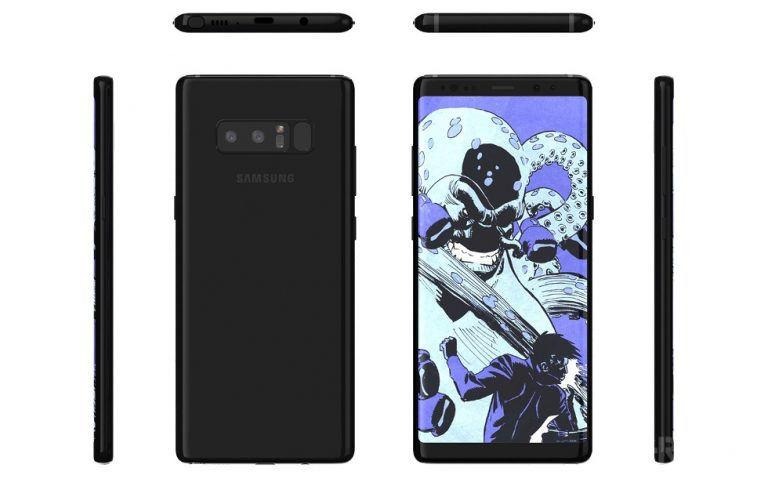 The date is no longer a secret. Samsung itself has proudly announced that it will be holding an Unpacked event on 23rd August. And while it doesn't mention it by name, it doesn't take a rocket scientist to see Samsung's not so subtle hints at a Galaxy Note 8 device. What Samsung hasn't revealed, naturally, is how the "bigger" phablet will look. Thankfully, case maker Ghostek isn't so shy about showing that off, revealing was looks to be simply a bigger Galaxy S8+.
There have been some leaks, speculations, and perhaps wishful thinking that the Galaxy Note 8 would have squared off corners. That is in contrast to the smooth curves of the current Samsung flagships. It's really more of an aesthetic matter rather than a functional one. In fact, some might argue that the curved corners could help diffuse the force of an impact.
Based on the renders BGR got hold off, it does seem that Samsung isn't making any changes to the overall design of the Galaxy Note 8 vis-a-vis the Galaxy S8 and S8+. It's nearly exactly the same, but perhaps only bigger. Or so Samsung itself hints. The Galaxy Note 8 probably won't be as big, with a 6.3-inch screen versus the Galaxy S8+'s 6.2 inches.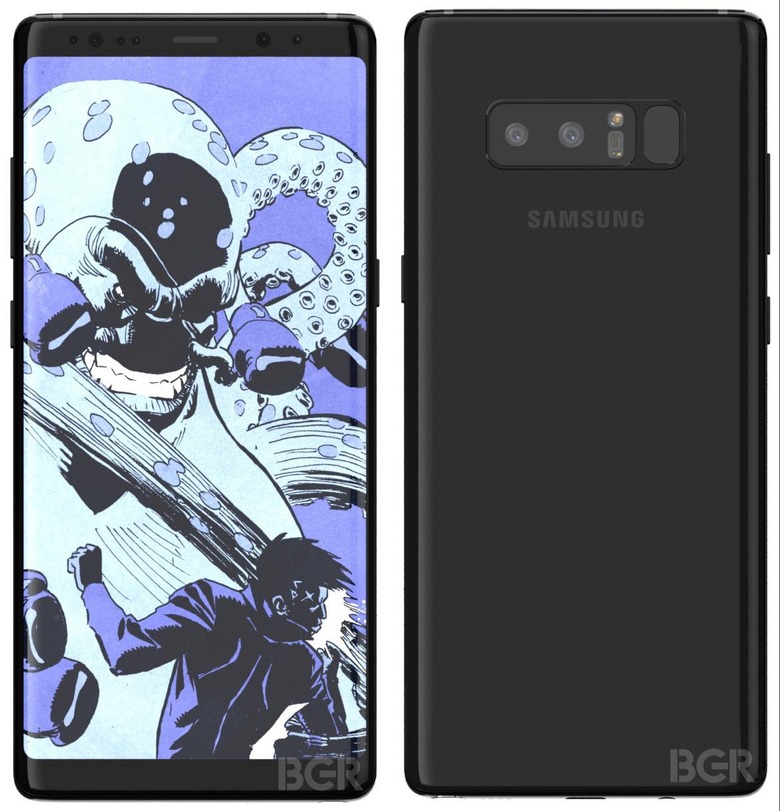 So the two will nearly be identical, until you flip them over. Sadly, the renders do also confirm what could be the biggest design peeve in the Galaxy Note 8: the fingerprint sensor. On the up side, having the sensor so far right means no more complaints about smudges on the camera lens. The flash and heart rate sensor will instead get those prints.
Of course, these are simply renders based on data coming from case makers, but they pretty much confirm what we've been seeing so far. Bottom line is that, design wise, there might not be enough to tell the Galaxy Note 8 and Galaxy S8+ apart at first glance. You'll really have to turn them over or look at their bottoms to be sure.