Galaxy Note 8 Oreo update live today for most US users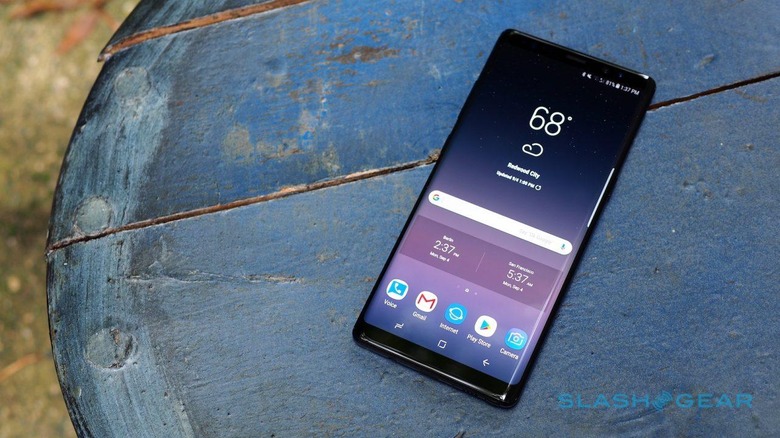 For a few weeks now, we've been waiting on Samsung to push Android Oreo out to the Galaxy Note 8. At the beginning of the month, the update passed through Google's certification process, letting us know that a release date was getting close. It would appear that day is today, with a number of users reporting that they're receiving prompts to install the update.
You'll find reports dotted around the internet as a whole, but one of the best places to look is the Galaxy Note 8 subreddit. Users first reported that they were seeing update prompts on Verizon overnight, but more recently, Sprint has hopped on the Oreo bandwagon as well. Similarly, DroidLife reports that the update is rolling out for AT&T handsets, covering a fair amount the Note 8s here in the US.
At this point, it seems that we're just waiting on T-Mobile to launch the update as well. There's at least one report over on the Note 8 subreddit that the update is available in Germany, but for the moment, we're not sure when the company has it lined up for a US release. Given that Verizon, Sprint, and AT&T are all launching the update today, though, we should hopefully see T-Mobile join the party soon.
Keep in mind that even though these carriers are rolling out the update now, you may not see it right away. Carriers typically roll out OS updates in waves, and it could take a few days for any of them to finish up this launch. If you're not seeing the OTA notification right away, just sit tight, as it's likely on the way.
Carriers have good reason to take this launch slowly, too. It wasn't too long ago that Samsung had to halt the Galaxy S8's Oreo roll out because it was causing reboot issues for some users, so carriers are probably approaching this launch with a bit more caution than normal. In any case, we'll keep an eye out for news on T-Mobile's roll out, and be sure to head down to the comments section to tell us if you're seeing the update for your Note 8.