Galaxy Note 8 is already breaking Samsung sales records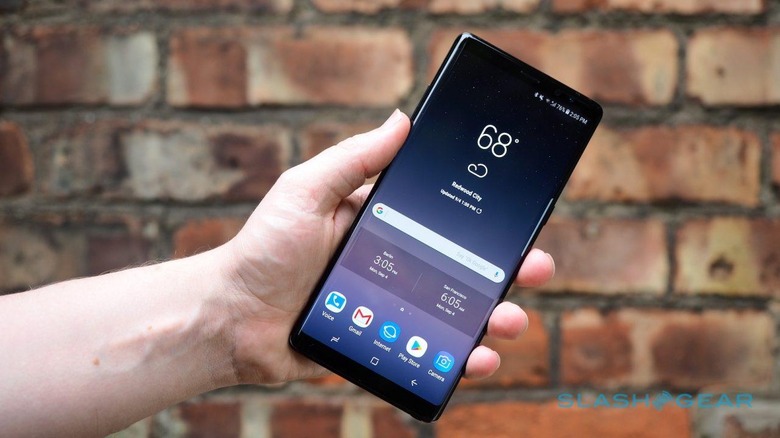 It would seem that Samsung has a hit on its hands in the Galaxy Note 8. Pre-order numbers all around the world were very encouraging, and today, Samsung revealed that the Galaxy Note 8 broke sales records when it went on sale in the UK and Ireland last weekend. Though we don't have specific sales numbers, Samsung does claim that the Note 8 has been the "most successful" launch to date.
It seems that Samsung is only referring to UK and Ireland when it says that, but it isn't hard to see the same becoming true for other regions around the world. Ahead of release, Samsung indicated that Note 8 pre-orders were quickly outpacing pre-orders for previous phones in the series in a number of regions around the world, including the US and South Korea.
READ MORE: Galaxy Note 8 ReviewAssuming that momentum was maintained heading into release, then the Note 8 could very well become the best-selling Note worldwide. That wouldn't be much of a surprise, considering how well the Note 8 has reviewed thus far. Add to that the fact that consumers were deprived a Note entry with any longevity last year, and it's easy to see why fans of the line would be excited for this phone.
Indeed, while there was some worry that the Note 7's battery woes would stick in the minds of consumers and ultimately hurt Note 8 sales, that doesn't seem to be the case. Instead, consumers are flocking to the Note 8 – at least according to Samsung – putting their trust in the manufacturer once more.
In the end, that trust likely isn't misplaced, as Samsung has recommitted itself to making sure that the batteries in its phones are safe to use and charge. Assuming the Galaxy Note 8 can avoid any major issues post-launch, this should turn into a big win for Samsung. Did you buy a Note 8? Head down to the comments section and let us know!