Galaxy Note 8 dummy unit reveals the phone from every angle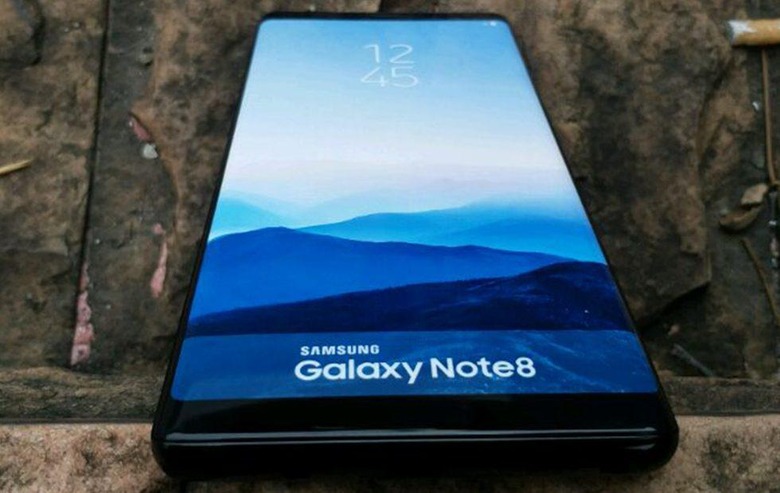 The Galaxy Note 8 was just bared for all to see in the form of a dummy model. Images of the dummy unit were posted on the Chinese website Weibo, and they reveal the handset from every angle. Assuming we're seeing an accurate representation of the phone, there's really nothing left to wonder about, at least as far as the design is concerned.
The leak features a total of seven photos of the Galaxy Note 8 dummy model, including with the screen off and with a visible home screen (mockup), as well as the top, bottom, back, and both long sides. The design matches what we've seen in numerous past leaked photos and renders, and has design elements notably similar to what you find on the Galaxy S8 handsets. The display stretched to the edges of the phone, there's a SIM card slot on the top edge, rounded edges, and a pair of dual rear cameras alongside a fingerprint sensor.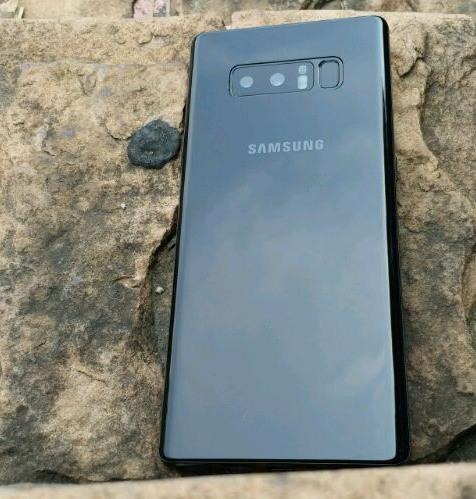 Earlier this month, we saw renders of the supposed Galaxy Note 8 design appear online. This dummy model features the same design, particularly the rear camera module, though there's no saying whether the dummy model is real or was created to match those renders. According to the leaker, this is one of the fake versions of the phone that will be found in display cases at various retail stores once the model officially launches.
The leaks reveal that, yes, the Galaxy Note 8 will probably be packing a dedicated Bixby button just like the Galaxy S8 models. The volume buttons are near the Bixby button and the power button is on the other side. Whether that is a disappointment depends on how you feel about having a dedicated personal assistant button, but it hasn't proven to be a fan favorite (at least now that remapping is blocked).
Overall, there's nothing terribly surprising about what we're seeing here — the phone matches what we've already seen, and confirms that Samsung is going to bring some of its Galaxy S8 design elements to its upcoming flagship. It is expected that Samsung will be officially unveiling the device next Wednesday.