Galaxy Note 8 Deep Blue to be new color option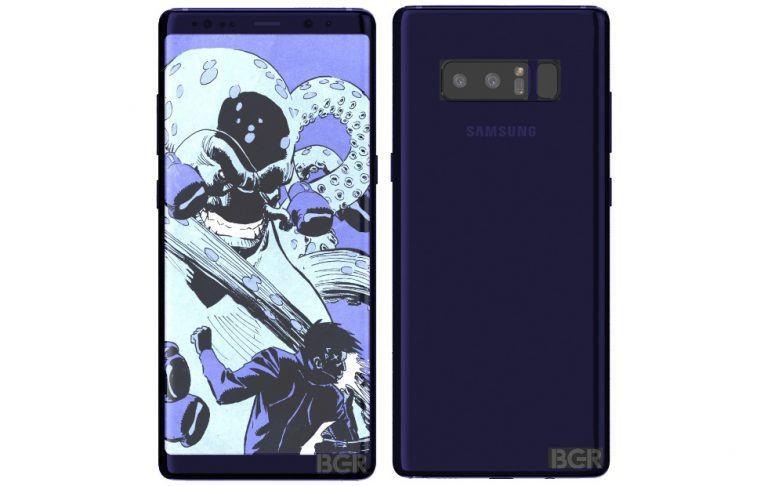 Gone are the days when phones only came in white and black, sometimes silver or gray. While we're still not yet at the level of Nokia Lumia's sometimes garish neon colors, we do already have nearly a dozen colors for smartphones in total. At least if you consider the two or three variants of a color. It seems that Samsung will be adding one more that list next month when it unveils the Galaxy Note 8. In addition to the usual black and grey, there will supposedly also be a new "Deep Blue" offer on the table as well.
How many hues of blue can you have? Apparently for Samsung, two isn't enough. There's the old Mystic Blue, for one, and, just recently, Coral Blue for the Galaxy S8. But what would Deep Blue look like? Maybe something like the hastily edited BGR render above? Given its name, it'll probably be darker and more somber than the almost flamboyant Coral.
The other color options will be Black (no modifier) and Orchid Grey. Whether Samsung sticks to only those, we'll find out in a less than a month's time. You could always cover it up with a colored case of your choice, but first impressions definitely do last.
Of course, the Galaxy Note 8's real first impression will be its screen. Which might give some a sense of deja vu. Yes, it looks like a slightly larger Galaxy S8+. Except when you turn it over and see the color. Or the new dual camera setup and the even odder placement of the fingerprint scanner.
First impressions will give way to hardware, which is expected to remain mostly unchanged, saved for those two cameras. And the S Pen, of course. Given how little has changed, the Galaxy Note 8's success will hinge on those twin cameras and whatever new S Pen tricks it has learned. And no, it won't hinge on Bixby.
VIA: GSMarena