In little less than two weeks, we will finally have the full picture of Samsung's follow-up to the ill-fated Galaxy Note 7 from 2016. Truth be told, we almost already have a full picture, though nothing beats official, of course. Just like any other smartphone flagship, we expect the Galaxy Note 8 to come in two processor variants, one with a Qualcomm Snapdragon 835 and another with Samsung's own Exynos 8895. While those variants are usually the same in almost everything else, the difference between the two processors might actually be significant in this regard.
Samsung has always played in two courts when it comes to processors for its flagships. With the sole exception of the Galaxy S6 in 2015, its "S" series almost always had Snapdragon and Exynos variants. The case of the Snapdragon 835 and the 820 before it is even more special. These were made by Samsung for Qualcomm. As such, it was unsurprising that Samsung would claim a period of exclusivity over the Snapdragon 820/835, but it seems that might not be its only advantage.
The first sightings of the Galaxy Note 8 on Geekbench bore a model that ran on the Exynos 8995 processor. That one scored 1984 on the single-core test and 6116 on the multi-core.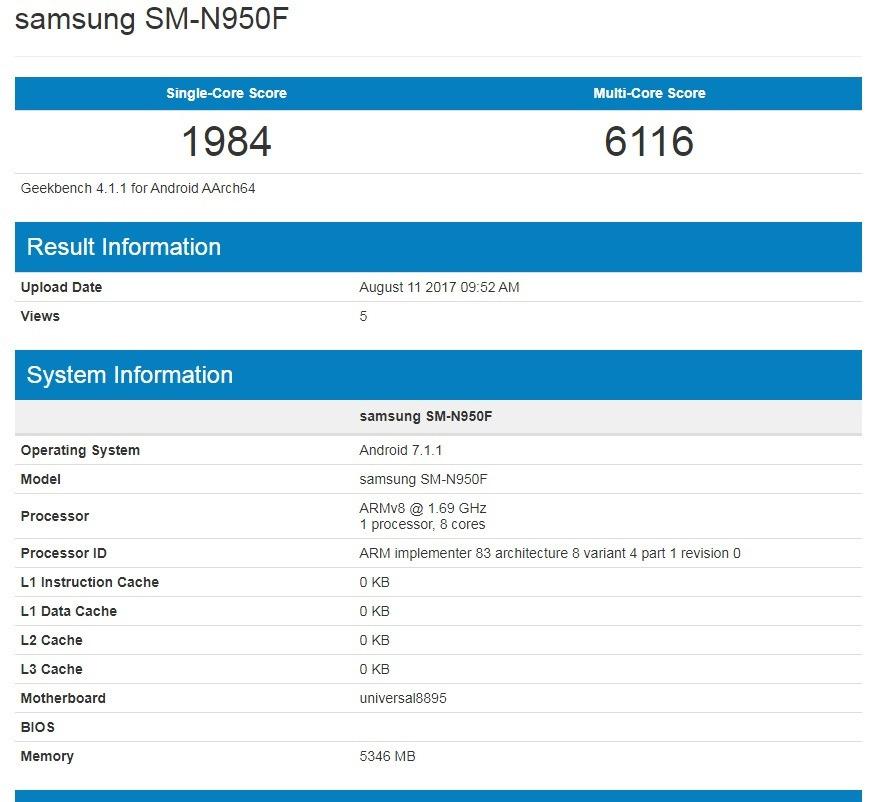 Just two days later, the Snapdragon 835 (MSM8998) also showed up. Its scores? 1815 and 6066 in single and multi core, respectively. This follows the same pattern seen in the Galaxy S8 and Galaxy S8+, with Exynos variants scoring higher than their Snapdragon counterparts.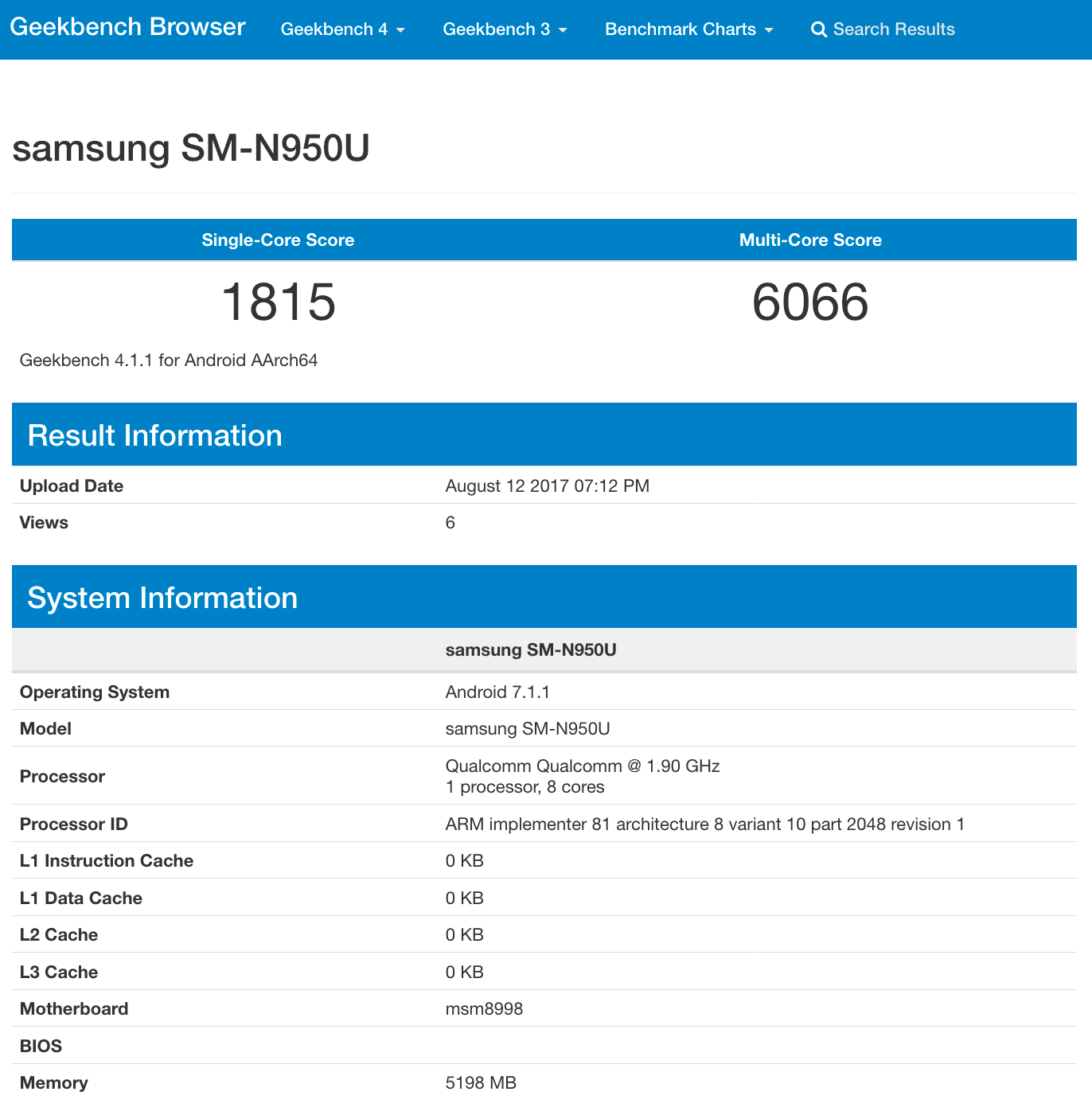 Does this mean that Samsung's Exynos processors perform better than their Qualcomm equivalents? It's not exactly a clear cut situation, but it does make one curious considering Samsung made both chips. Perhaps Qualcomm's own Kryo cores are not what they're cut out to be. In practice, however, user shouldn't notice much of a difference, or even know which model they're getting based on their market.
The Geekbench listing also shows that Samsung is finally making 6 GB of RAM is baseline for flagships. Unfortunately, it also shows that the Galaxy Note 8 will ship with Android 7.1.1 only. Considering Android 8.0 will launch a few days before the Galaxy Note 8, that's not exactly surprising. One could only hope against hope that Samsung will be quick in rolling out an upgrade. Then again, this is Samsung we're talking about.