Galaxy Note 7 with 128GB of storage talked about for the first time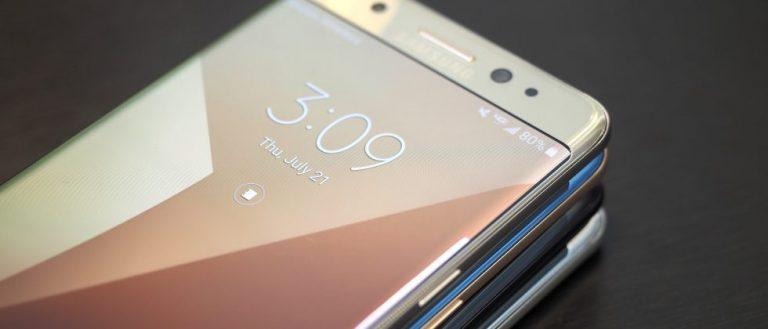 The Galaxy Note 7 launched not long ago and the massive phablet has appealed to buyers thanks to its big screen with curved edges and overall performance. Rumors have been flying for a while now that Samsung is working on another version of the Note 7 that will pack 128GB of internal storage and 6GB of RAM. The rub with this rumor is that the hopped up Note 7 has been tipped to be for China only.
That rumor has made fans of the device around the world and especially in Samsung's home market of South Korea angry. So far, Samsung has offered nothing official about the 128GB version of the smartphone, but it has now. Samsung's Koh Dong-jin, head of mobile business, said, "It is true that we are reviewing the rollout of a new tablet with 128 gigabyte built-in memory in China because Chinese companies are aggressively doing marketing with high-capacity memory."
"We will accept diverse opinions from various regions and also consider whether that move will disappoint Korean consumers," he continued.
Koh has also talked about iris scanning being the safest security technology because the iris scans can't be reproduced. "Iris-scanning is the safest security technology at the current level. Iris, which is fixed within 18 months to 20 months (since a baby is born), cannot be reproduced," said Koh. Samsung is also working with major banks such as Shinhan Bank, Woori Bank, and KEB Hana Bank to get iris scanning tech integrated into their mobile banking technologies.
Samsung is also working with banks in the US to get them to adopt iris scanning technology for their mobile platforms. US banks Samsung is working with include Citibank, Bank of America, and US Bank.
SOURCE: Korea Herald