Galaxy Note 7 update adds green battery icon for "safe" models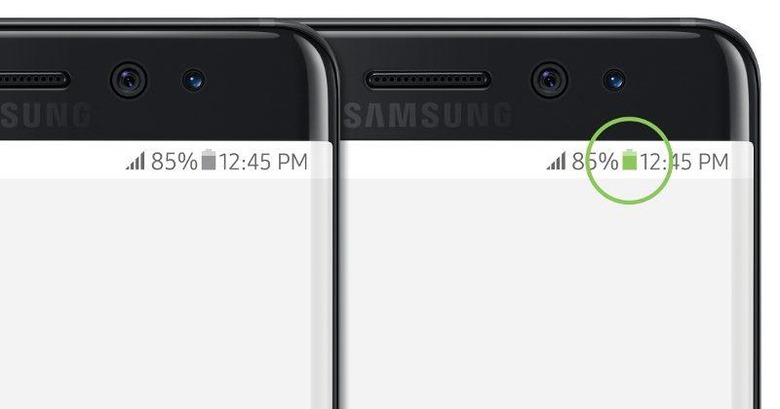 Samsung has announced a software update that, while doesn't directly address the problem of overheating and exploding Galaxy Note 7's, does take a step towards informing consumers of the situation and assuring them of future Galaxy Note 7 models. That is, if they still opt to buy one. A firmware update that's being pushed to both the old problematic models and the newer "fixed" ones will include a new battery icon to indicate whether the model is a part of the new batches. And for the older models, owners will be faced with warnings and advice to power down their smartphone and have it replaced as soon as possible.
The story of the green battery icon is somewhat amusing, mostly because of how it initially seemed to go against Google's established OEM guidelines. As it stands, Android's design guidelines require icons in the status bar, like the battery indicator, to be white or at least monochrome. However, in order to reliably indicate which models are "fixed" and which aren't, Samsung's update will show a green battery icon for those that are safe to use. That would have been in violation of the guidelines, but Google Android SVP Hiroshi Lockheimer quickly clarified that they gave Samsung permission due to "extraordinary circumstances".
So once the new firmware hits Galaxy Note 7 units in the US, those who have already traded their defective devices for a newer one should see a green battery icon. If not, they should have it replaced again and make sure they're getting the correct model.
For those who still have the older batch, not only will they see no change in the battery icon, they will also be faced with prompts telling them to power down their devices and have them replaced. These prompts will pop up every time the user plugs in the smartphone to be charged and every time they restart the phone. Short of disabling the device, which Samsung won't be allowed to do, this is the best compromise the company can make.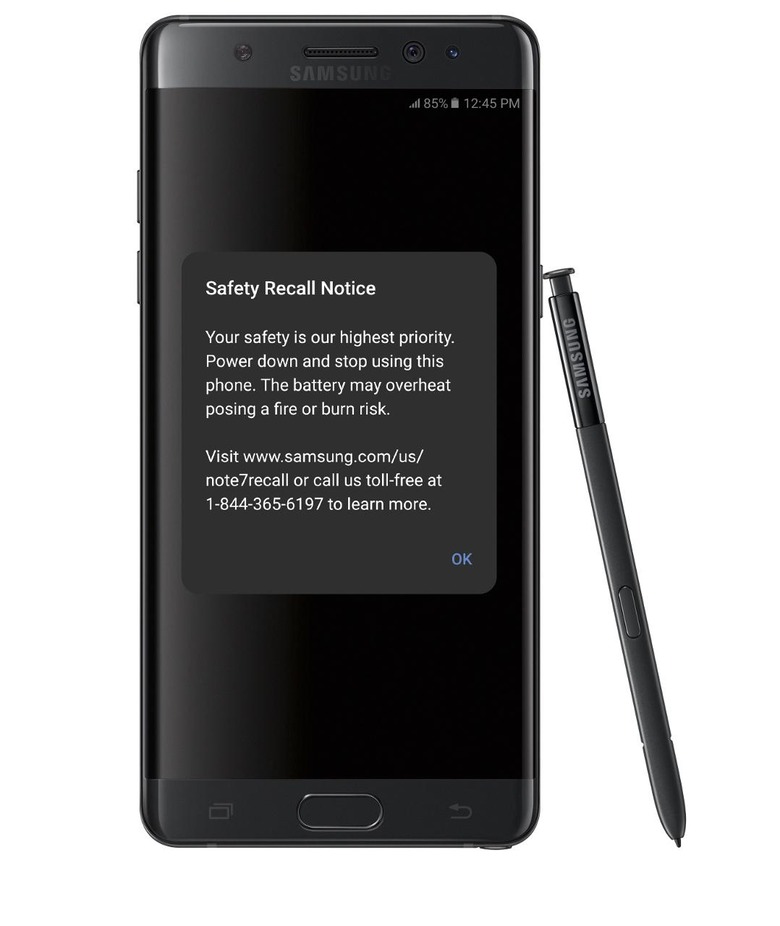 Samsung has also provided an IMEI check tool on their website so that users can verify themselves whether their unit is indeed part of the defective batch. According to recent reports, users are still holding on to their Galaxy Note 7's despite warnings and despite Samsung's announcement that over 500,000 replacement units have been made available already for exchange.
SOURCE: Samsung