Galaxy Note 7 refurb will have a drastically reduced price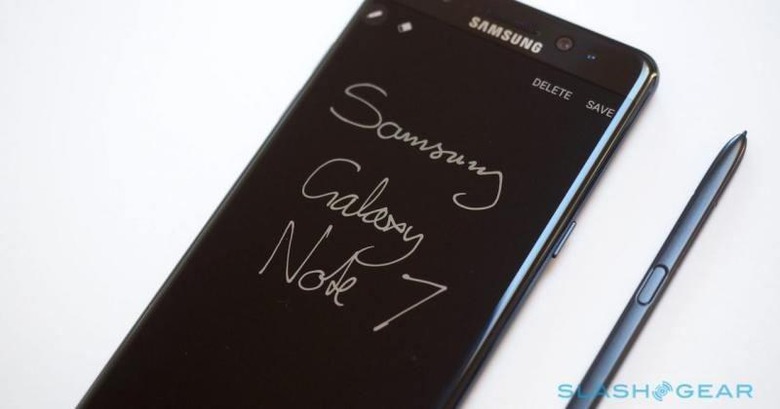 Although it's off to a strong start, the hype around the Galaxy S8 and S8+ will most likely have died down after two or so months. Samsung, however, has a strategy that will keep its name in the news, though probably not all in a good way. According to Korean media, the OEM will be re-launching the Galaxy Note 7 in Korea by the end of June. Of course, it will be a refurbished version, and one that will have a significantly lower battery capacity and a matching significantly lower price tag.
The Galaxy Note 7, when it was still fresh and unburnt last year, launched for 989,900 KRW, roughly $875. Projected prices for the refurbished model when it launches nearly a year later will be 700,000 KRW or $620. That's around $250 shaved off the price tag, which isn't really surprising given it's a refurbished model. There's also the fact that it will be a tough sell considering the phone's reputation.
Samsung may have solved the Galaxy Note 7's problems by replacing the battery in the refurbished model, one that is going to be substantially lower than the original. Whereas the Galaxy Note 7 shipped with a large 3,500 mAh pack, this one is expected to get 3,000 mAh only. 3,200 mAh if we're lucky.
Again, not a surprising change, considering the battery was the root cause of the Galaxy Note 7's demise. Or rather, it was the inevitable result of Samsung's rush to market and insistence on cramming a large battery in such small a space. So the fix? Put a new but smaller battery.
Selling refurbished Galaxy Note 7's might be Samsung's last ditch effort to salvage components from recalled units and recoup its losses. The big question, however, is whether anyone will actually be willing to buy even a refurbished model of a phone that has been deemed "cursed" by many. Especially when a Galaxy Note 8 might just be three months away.
VIA: ETnews