Galaxy Note 7 leaked to sport USB-C, Always On Display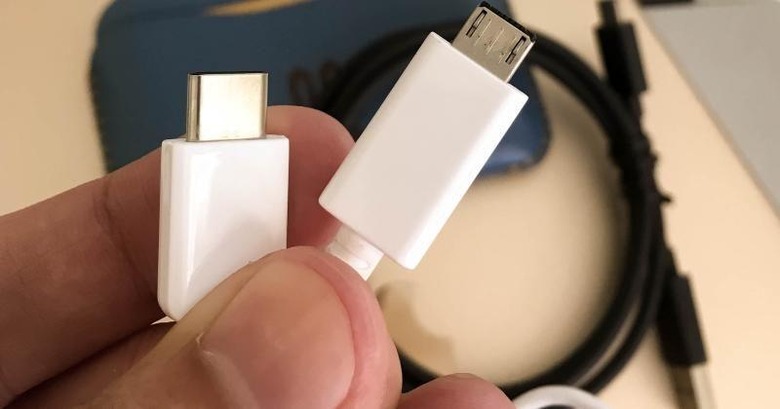 Given this is Samsung we're talking about, it isn't really out of the ordinary that it would rumored to be putting anything and everything new in the upcoming Galaxy Note 7. We've already seen "proof" of, for the first time, an iris scanner on the device. Now we're getting a glimpse of two more unconfirmed features for the phablet. For one, it could also be the first Samsung smartphone to get the new USB Type-C port that other OEMs have started supporting. And, not that surprising, it is shown also getting the Always On Display introduced in the Galaxy S7.
The USB-C port is both unusual and yet natural. The move to USB-C on mobile is inevitable and it's really only a question of when. While some of its rivals, like LG, Motorola, and particularly Chinese brands, have been quick to jump on board, Samsung has been more modest in its progress. That said, given how the Galaxy Note 7 will seemingly be a seedbed for fresh new features, like iris scanning and a new UFS removable card, it does seem apt in this case.
We're also seeing a glimpse of what is supposedly the official charger for the smartphone. Of course, it uses a regular USB port, no changing that.
In another separate leaked photo, the Galaxy Note 7 is shown with the Always On Display feature. This takes advantage of the smartphone's Super AMOLED display to show monochrome icons and notifications while keeping the rest of the display powered down. Given that feature was first introduced in the Galaxy S7 early this year, it is also only fitting that the Galaxy Note 7 get it as well.