Galaxy Note 7 could earn FAA's ban hammer on planes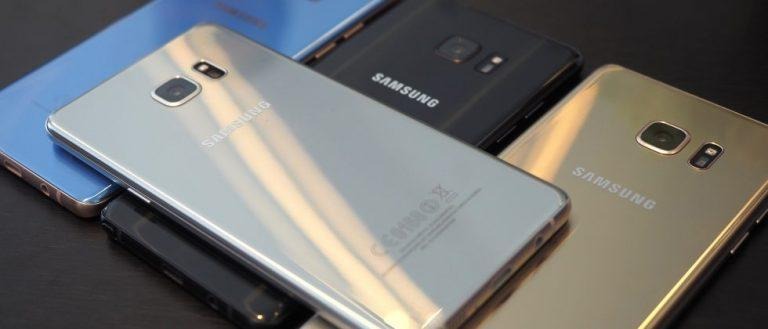 If you own a Galaxy Note 7 and haven't decided whether to turn it in or not, your next flight might help decide for you. Although nothing has been decided yet, the FAA is reportedly mulling over the possibility of disallowing the embattled smartphone, and their owners if they insist, to embark on planes in the US. That said, a ban will immediately take effect, no questions asked, if Samsung does make an official recall, which is probably why the manufacturer isn't so keen on doing so just yet.
As a potential fire hazard, it does make sense for the Galaxy Note 7 to be disallowed from flights. The situation, however, isn't as clear-cut as it would seem. Based on Samsung's investigations, as well as some independent snooping, not all Galaxy Note 7 models are prone to catching fire. Specifically, those models using Samsung's own Samsung SDI batteries are believed to be faulty. The batteries from Chinese company ATL are deemed safe.
The problem, however, is that it's not exactly straightforward to identify which is which. Some have tried, but is no assurance. Complicating matters is that Samsung isn't officially recalling the smartphones while, in the same breath, admits the dangerous situation. Instead, it is allowing for a voluntary recall, expecting users to trade in their smartphones should they be in fear.
The uncertainty has caused many to criticize Samsung's handling of the situation. Already the company is taking financial hits in terms of shares and stocks, but an official recall would cost it billions of dollars. The situation with the FAA also highlights the side effects of such an official recall, which would have to be filed with the US Consumer Product Safety Commission (CPSC).
That said, the FAA might still, in the end, issue a ban on the Galaxy Note 7 independent of Samsung's actions, just as it did with hoverboards last year. For now, however, your Galaxy Note 7 might be safe on a plane. Just don't use it with a Gear VR while in flight.
VIA: Gizmodo