Galaxy Note 6 seen on CPU-Z with 5.8-inch screen, 6GB RAM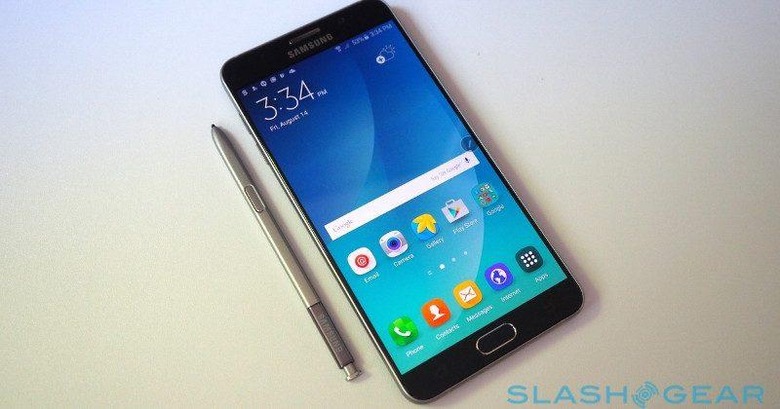 While Apple has seemingly taken a break from its phone size expansion, Samsung is showing no signs of stopping. At least not for its Galaxy Note series and not according to leaks and sources. A screenshot of the benchmarking CPU-Z hints that the Galaxy Note 6, expected to debut sometime in September, will not only be larger, though ever so slightly, than its predecessor but will also have more RAM to boot. It might also be larger in other places too, even in its overall design.
The increase in RAM, from 4 to 6 GB, isn't exactly that surprising. In contrast to the Galaxy S series, the Galaxy Note is usually the testing ground and seedbed for Samsung's new silicon. It usually gets more RAM or even a newer CPU before the Galaxy S flagship. As for that CPU, the benchmark notes it to be the same Exynos 8890 on the Galaxy S7.
What may or may not be disappointing is the fact, or leak, that the Galaxy Note 6 would have a 5.77-inch QHD screen. Now, in some cases, it would be a good thing, as there is more screen real estate. That, however, would also translate to a slightly lower pixel density than the current Galaxy Note 5. But even more than that, there is also an implication of a larger body as well. Now, it's certainly possible for Samsung to have increased the screen size with every minimal effect on the phone body size, so we'll have to see how it plays out in real life first.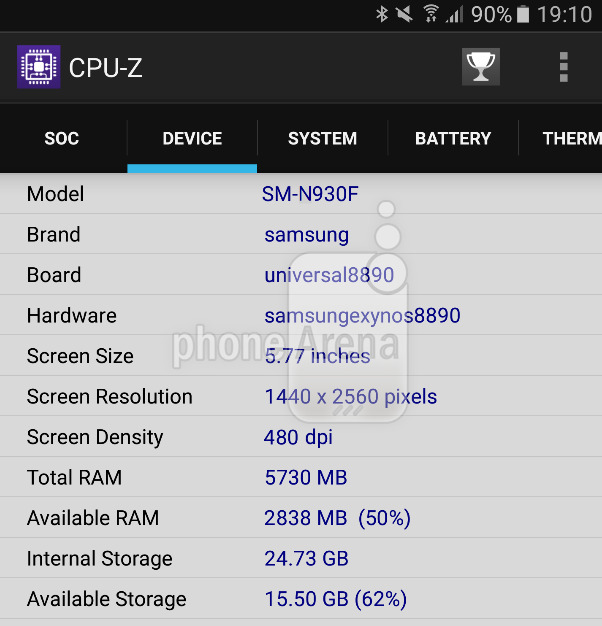 That said, a different source claims that the Galaxy Note 6 will already be at least thicker than its predecessor. That's courtesy of a significantly larger battery pack inside, says the source. 3,700 mAh in fact, versus the Galaxy Note's 3,000 mAh. It seems Samsung is addressing complaints about battery life but not in the way most would prefer. Which is removable batteries.
One good thing that the source does say is that the next Note flagship will also inherit the Galaxy S7's high dust and waterproof marks, IP68. That is a first for a Galaxy Note and definitely a welcome change. Hopefully, at least some of these leaks make it to the final model.
VIA: phoneArena