Galaxy Note 6 may be called the Galaxy Note 7 instead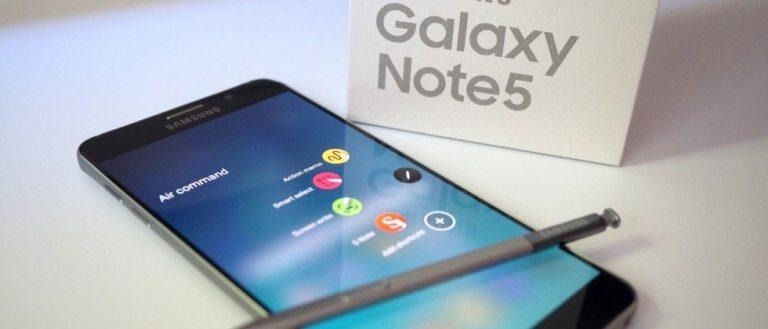 Samsung has done well so far with its Galaxy S7 family of smartphones. Sales have been robust and a new rumor is making the rounds that Samsung might change its naming convention typically used for the Galaxy Note line to capitalize on the success of the S7. According to a new rumor making the rounds, Samsung will skip the Galaxy Note 6 name and move straight to the Galaxy Note 7.
The last Galaxy Note smartphone was the Galaxy Note 5, which we reviewed at launch if you want to learn more about that device. Samsung reportedly wants it two main product lines to have the same number sequence. The same rumor also claims that Samsung plans to use a dual-edge screen on the Note 7 for the first time in the series history.
There is no indication of if this means a standard Galaxy Note 7 and a Galaxy Note 7 Edge, which is how the Galaxy S7 family is split. Word on the name change comes from an unnamed industry source claiming Samsung is already referring to the next Note as the Galaxy Note 7 internally. It's certainly not unprecedented for smartphone makers to skip numbers in its naming convention.
Apple did this back with the early iPhone in 2008 when it skipped the iPhone 2 designation and called the second version the iPhone 3G. That move was more to show that the iPhone 3G supported faster wireless speeds though. One source in the industry said, "When Galaxy Note 6 that has its model number lower than Galaxy S7, which is the newest model, is released, it can give out a feeling that it is an outdated phone." The Galaxy Note 7 is expected to launch in August.
SOURCE: ETNews