Galaxy Note 6 could get Samsung's new 10nm 6GB LPDDR4 RAM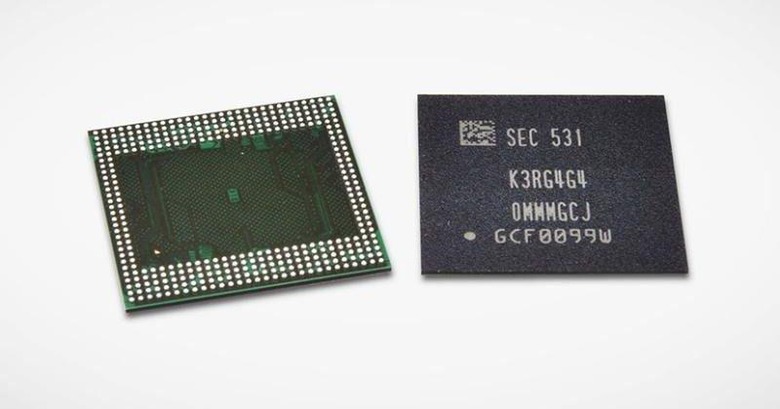 Although long rumored for the upcoming Galaxy Note 6, other smartphone OEMs, like Vivo for example, have beaten Samsung to the 6 GB RAM punch by launching early this year. While those, of course, are commendable, Samsung might still have the last laugh. At a Mobile Solutions Forum is recently held in Shenzhen, China, the Korean OEM unveiled its latest 6 GB LPDDR4 RAM. The difference between Samsung's chip and existing 6GB RAM chips is that Samsung utilizes the newest 10 nm manufacturing process, promising faster, more efficient memory.
In a nutshell, "nm" lithography describes the manufacturing process used to create chips and the smaller they become, the better. Smaller chips not only take up less space but also use up less energy and decreases the time needed for power, and therefore data, to travel from one point to another. All without sacrificing the benefits of previous, bigger generations. There are "steps" in shrinking these processes and 10 nm is the latest to happen for memory chips. CPUs, on the other hand, are still at the 14 nm level, like the Qualcomm Snapdragon 820.
So Samsung's 6 GB RAM, besides using the latest LPDDR4 standard, would also be the first 10 nm class RAM in the smartphone industry. Given the timing of its announcement, it's highly likely that the technology will be included in the Galaxy Note 6 expected to be announced in just a few months. It has already been widely believed that the phablet will indeed come with 6 GB of RAM, but this latest tidbit would hint that it would have the latest that technology has to offer.
The rest of the Galaxy Note 6's specs are still being debate, with contradicting and sometimes puzzling information coming from different sources. The screen size could be around 5.8 to 5.9 inches, may or may not be curved at the side edges, and would most likely have a large 4,000 mAh battery inside. It might also be Samsung's first smartphone to sport a USB-C connector. Samsung usually announces the latest Galaxy Note phablet at IFA 2016, though there is some speculation it could do so earlier like the Galaxy S7.
VIA: The Next Rex