Galaxy Note 5, OnePlus Two, LG G4 three-way speed test sees who's fastest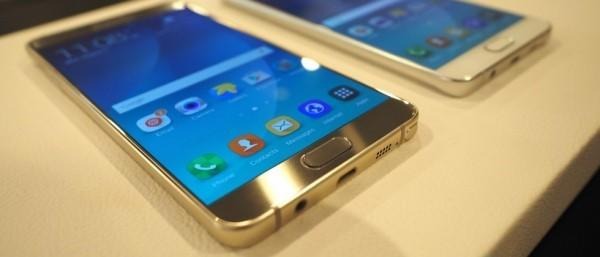 If you are in the market for a new phablet the last thing you want to do is plunk your hard earned money down on a smartphone that doesn't perform as well as you want. A three-way speed test has turned up that pits the Galaxy Note 5 against the OnePlus Two and LG G4 to see which of the phablets performs the best in several different tasks.
In raw processing tests the stop watch is started on all three phones and then the tester whips through several menus in the home row and launches Temple Run. The goal is to see how long it takes to fire up a game, shut it down, and then go to another app.
The clear leader in this test is the Galaxy Note 5, despite having a lower resolution display, the OnePlus Two lags well behind the other two devices in this task. It was still trying to load Temple Run when the Note 5 was already loading the second app. The Note 5 performed video transcoding incredibly fast.
Despite having 4GB of RAM, the Galaxy Note 5 has some issues multitasking with several apps running in the background at one time, the LG G4 multitasks much better. When the testing was done, the LG G4 had very nearly caught up to the Note 5 thanks to the Note 5's poor multitasking capability. The Note 5 was a whopping 19 seconds faster in the first test series.