Galaxy Note 4 leaks confirm 5.7-inch QHD screen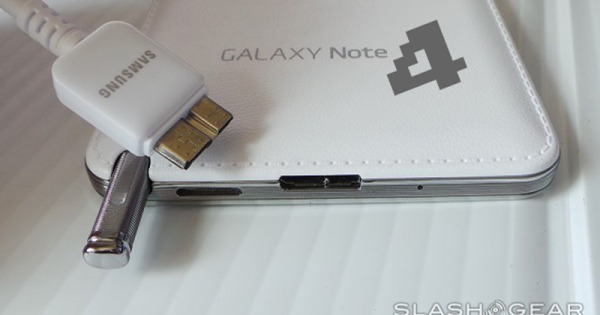 Samsung's next S-Pen powered phablet will be due for an announcement in a few months but instead of what S Pen features will be debuting, it seems that most people are more interested in what screen it will be carrying. If both of these links ring true, then we might be looking at a Galaxy Note 4 that has the same 5.7 inches of its predecessor, but a significantly higher QHD resolution.
For the screen size, we're getting the information via an entry for a test unit in India. This shows a device with the model number SM-N910A. The Galaxy Note 3 is SM-N900X, with the "X" part standing for the specific carrier or market model, with "A" usually used for AT&T. It wouldn't be a huge jump in logic to presume that the SM-N910A would then be the next in line, the Galaxy Note 4.

As for the resolution, that comes via a different source, which is surprisingly Samsung itself. It's Samsung Mobile website already has a User Agent profile for that same model, the SM-N910A. Here, however, we do get the screen resolution, which is marked at 2560x1440. That's QHD resolution for you, in line with the recently released LG G3 and the rumored Samsung Galaxy F/S5 Prime.

What these two leaks do not confirm, quite thankfully, is rumors of the curved variant of Galaxy Note 4. A leak from a source close to Samsung claims that there will be two variants of the phablet, one that is meant for the general public and a limited edition exclusive version that sports a curved display, perhaps with a curved body as well similar to the Samsung Galaxy Round.
In any case we still have time to be surprised or disappointed with further leaks and rumors. The Samsung Galaxy Note 4 isn't scheduled to go live until September at the IFA Congress, where the Galaxy Note was first and continues to be unveiled, whether or not the Galaxy S5 "Prime" gets revealed before that.
VIA: GSMArena