Galaxy Note 10 won't ship with 45W fast charger but it does exist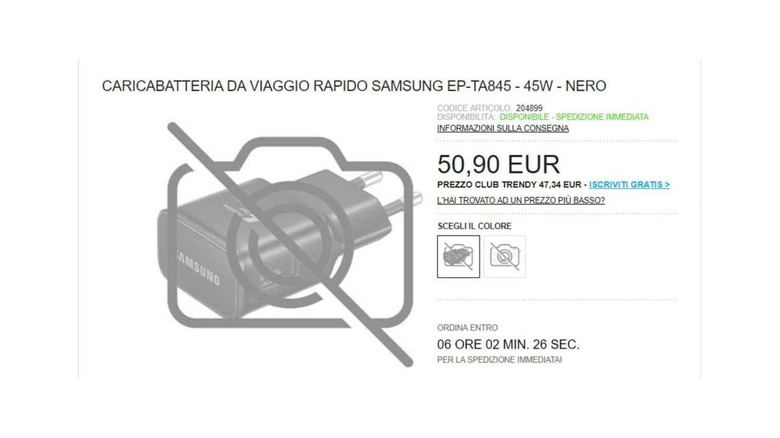 While the Galaxy Note 10 has pretty much been leaked to death, including its availability, there are still some things that seem to be in debate. One of those is the charging capabilities of the phone whether it will include the brand new 45 watt charger that has been repeatedly leaked before. The good news is that such a charger does exist and the Galaxy Note 10 will support it. The bad news: you'll have to buy it separately.
For all its other innovations, Samsung has actually been lagging behind when it comes to charging technology. It does have its own adaptive fast charging tech but while it may be OK, it pales in comparison to the latest advancements in that field, with manufacturers hitting 30 watts and above.
Samsung was recently seen showing off a 45-watt fast charger that would at least catch up to the competition. The question, however, is when Samsung with launch it and with what phone. Given the upcoming launch of the Galaxy Note 10, it was almost a perfect fit.
Unfortunately, it seems that Samsung will ship a regular 25-watt fast charger. No worries, though, as the 45W super fast charger does exist. According to GalaxyClub, however, it will require a separate purchase amounting to 50.90 EUR or $57.
It might be a bit disappointing but at least the Galaxy Note 10 will at least support that fast charging capability. As to why it's shying from shipping the charger in the Galaxy Note 10's box, Samsung might still be trying to play it safe in light of the ill-fated Galaxy Note 7.