Galaxy Note 10 Won't Be Affected By Galaxy Fold When And If It Launches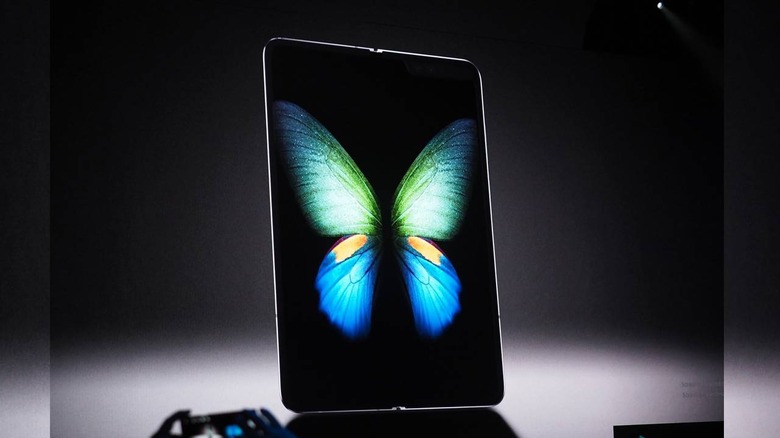 The Galaxy Note 10 is expected to launch in less than two months but that isn't the only Samsung phone that has yet to hit the markets. Now more than a month or two late, the ill-fated Galaxy Fold has yet to see the light of day on retail shelves. Word on the foldable phone's launch have flip-flopped depending on who you ask but a new unnamed Samsung official is saying that the company is quite confident that neither product will affect the other's launch.
The Galaxy Fold should have launched in April at the earliest but, thanks to what may have been a very rushed design, it was almost delayed indefinitely. Early reviewers and influencers found it too easy to remove what they presumed was just a screen protector but was actually a critical part of the display itself. It was also too easy for minuscule particles to get inside holes and damaged the delicate screen.
There have been reports that Samsung is ready to relaunch the Galaxy Fold but others claim the company has not yet resolved the issues. It could very well make an announcement in the next few weeks, whether it will indeed relaunch the phone or call it quits. That, however, will put it too close to the Galaxy Note 10's launch.
Samsung won't be readjusting either phone's launch strategies, claims the Samsung official, and that the Galaxy Note has its own timeline for its debut on August. That's a sensible strategy to take considering the Galaxy Note 10 is the more stable product line of the two. Delaying it for the sake of a device that has been proven to be too fragile for its price would only doom Samsung's image even further.
That said, the Galaxy Note 10 carries its own controversies. It has opted to remove the headphone jack on both Pro and non-Pro models and is now rumored to have removed the microSD card slot for the latter as well. How Samsung will spin all those changes into something positive, we'll find out on August 7 at its expected Unpacked event.