Galaxy Note 10 USB-C earphones could have Active Noise Cancellation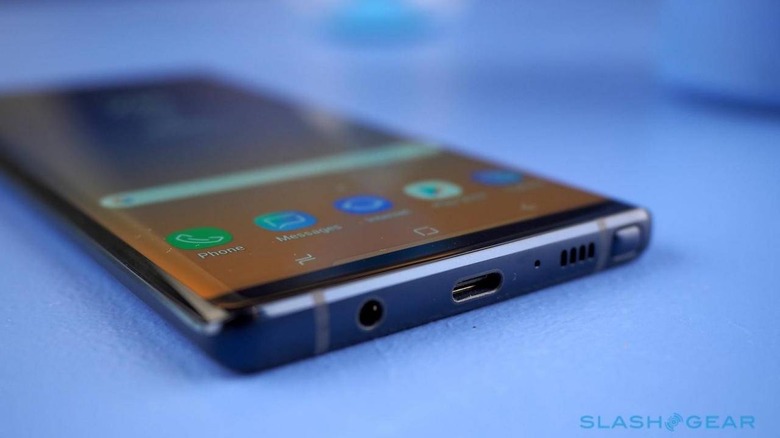 The Galaxy Note 10 won't have a 3.5 mm headphone jack. It will have, instead, a USB-C headphone jack. Even before the phone has launched, it is already earning criticism because of that one "feature" among many other criticized changes. Samsung may already be preparing for the backlash by providing not just USB-C in-ear headphones but ones that come with a noise canceling feature that's unusual for buds that ship inside phone boxes.
To be fair, no one knows yet whether these earbuds will actually ship inside the Galaxy Note 10 box. All that WinFuture's Roland Quandt said in his tweet is that it will be for the Galaxy Note 10. It could be a separate accessory that's just launching at the same time.
Then again, Samsung does have the technology to make that possible, owning Harman and, therefore, AKG. It has shipped AKG earbuds with flagships before so it's not like it has been giving a cheap pair to owners. And given the groans it will receive, it might be motivated to do well by customers and offer an ANC pair as a peace offering.
Samsung has a new pair of wired in-ear headphones with active noise cancelling coming for your future Note10.

— Roland Quandt (@rquandt) July 10, 2019
Quandt also confirms a few other things we've heard about before. The wireless charger, for example, can indeed deliver fast 20 watts of power. There might be a more "normal" 9-watt phone holder, too.
An earlier leak showed off the Galaxy Note 10 and Galaxy Note 10+ in all their rendered PR glory. Those also "confirmed" the loss of the optical heart rate sensor, which may not have been used that much to justify the expense. That may be a lesser affront than removing the headphone jack but both are, admittedly, just victims of evolution.