Galaxy Note 10+ photo leak exposes Samsung's new phone - and a surprise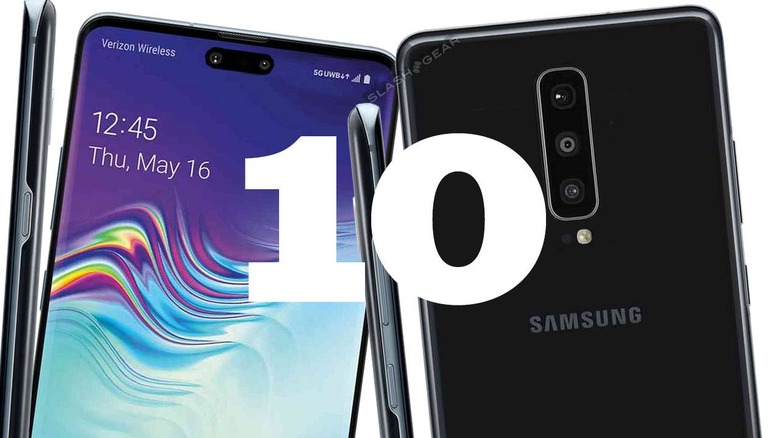 With most of the spring flagships launched and now on shelves, it's time to start looking toward the slate of fall releases. One of the biggest phones that will launch in autumn – probably both literally and figuratively, for that matter – will be the Galaxy Note 10. Over the past several weeks, the Galaxy Note 10 has been the subject of a ton of rumors, reports, and leaks, true to its status as a flagship device for Samsung.
Some of the more recent rumors have claimed that we'll see a second variant of the Note called the Galaxy Note 10 Pro. That name, of course, suggests a larger display than the one found on its standard counterpart and perhaps some more capable internals on the inside. A new leak today is shedding more light on this Galaxy Note variant, while also telling us that it won't use the "Pro" moniker like initially rumored.
Here is the first look at the Samsung Galaxy Note 10+ It'll be called the Galaxy Note 10+ and not the Note 10 Pro as previous rumors have suggested. https://t.co/YBqM4qZ6i3 pic.twitter.com/WwEClducEk

— TechTalkTV (@Mr_TechTalkTV) June 28, 2019
Instead, the phone will be called the Galaxy Note 10+, according to a new leak from TechTalkTV on Twitter. One of TechTalkTV's viewers sent in some images of the purported Galaxy Note 10+ in the flesh, with one image showing the phone's start up screen. It's there we see it with "Plus" branding instead of the oft-rumored "Pro" name.
In any case, the images don't reveal much – they look like they were taken in haste so they're a bit blurry too. That said, we are able to glean a few details from the pictures, chief among them being that the cutout for the front-facing camera has been moved to the center-top of the device. It also seems that the Galaxy Note 10+ will use only a single front-facing camera.
Of course, with the space for the camera being cut out of the display, that means thin bezels all around, though there is still a small chin on the device. Though the image of the back is the blurriest one of the bunch, it does show off a vertical camera array that houses three lenses, and the phone itself looks massive.
That's about it as far the details that we can gather from these leaked images, which say nothing of specifications. As is usually the case with these leaks, we're left wanting for more information, so hopefully it isn't long before those details surface.