Galaxy Note 10 non-Pro won't have a microSD card slot [UPDATE]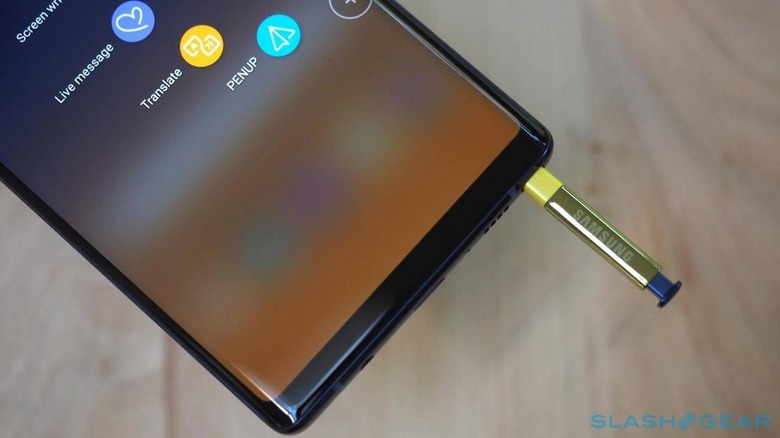 If one is keeping score on Samsung's changes to the upcoming Galaxy Note 10, the phablet might already be turning out to be a disappointment at worst and an ambiguous product at best. Some things, like cameras and physical buttons, are at least not as bad as initially rumored but there are still some aspects that could disappoint long-time fans. That seems to now be even truer with the non-Pro version of the Galaxy Note 10 which is now believed to be ditching yet another "old" smartphone feature.
When OEMs started throwing out ports and features, Samsung remained loyal to those. Except for the removable battery part. For the longest time, it had kept headphone jack and the microSD card expansion slot, even boasting of how you could practically achieve 1 TB of storage with 512 GB internal space and a 512 GB card.
That, however, will be a thing of the past, especially for the Galaxy Note 10, the non-Pro edition. According to XDA's Max Weinbach, that model won't have a microSD card slot, putting an end to storage expansion. Unless there's a massive outcry, it will most likely make its way to the Galaxy S11 next year as well.
The slightly good news is that if the microSD slot is that important to you, you can grab a Galaxy Note 10 Pro. The bad news is that it will be more expensive. The worse news is that both non-Pro and Pro models will have no headphone jack.
My source got to play with a Note 10 and Note 10 Pro. Here is what they said about it.
1. Both of the models he used had headphone jacks.
2. Renders are almost perfect.
3. SPen is almost the same as the Note9
4. Non-Pro has no micro sd card slot.

— Max Weinbach (@MaxWinebach) June 21, 2019
Weinbach's source does at least assure Galaxy Note fans that the S Pen is largely unchanged and that renders are more or less perfect. That does suggest that physical buttons and the center punch hole are as they are depicted, for better or for worse.
UPDATE: It wasn't clear in the embedded Tweet above but Max Weinbach later tweeted how the headphone jack was "faked" by Samsung to throw off leaks.
Update: headphone jack was a fake. Samsung added a fake headphone jack to the unit to trick people. It obviously worked. Type C AKG earbuds in the box. https://t.co/B8PkUFPVCa

— Max Weinbach (@MaxWinebach) June 22, 2019
Apologies for the confusion it caused.