Galaxy Note 10 Lite leaks and it's just what we wished for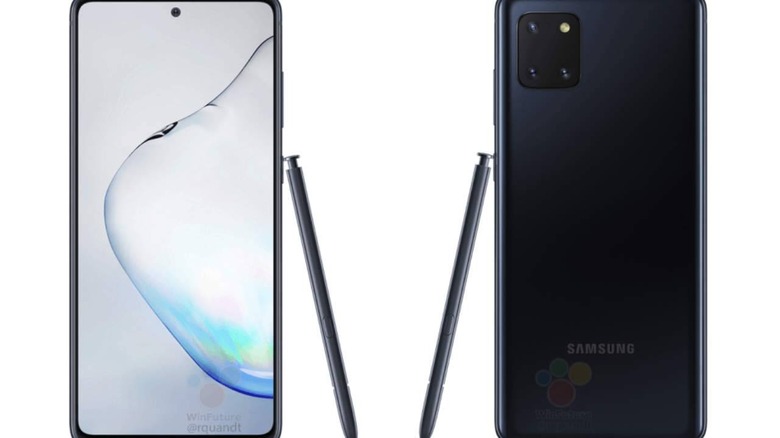 A new leak concerning the upcoming Galaxy Note 10 Lite smartphone reveals a mostly flat OLED display, eschewing the curved edges found on numerous past Samsung flagship smartphones. The leak reveals both the front and back of the model in a series of what are claimed to be official marketing images. In these photos, we see a large camera module housing three cameras and more.
The Galaxy Note 10 Lite model has appeared in a growing number of leaks over the last few months. A leak back in October, for example, revealed the handset as a lower-tier alternative to the Galaxy Note 10 and Note 10+, offering consumers the gimmicky S Pen with what may be a smaller size and lower price tag.
Earlier this week, another leak revealed the alleged inclusion of Bluetooth 5.1, hinting at potential improvements to the S Pen that may make the stylus — and the gesture control introduced with the Galaxy Note 10 — substantially more useful for consumers. With this new support, the Galaxy Note 10 Lite may be able to detect the S Pen across greater distances and more reliably detect gestures.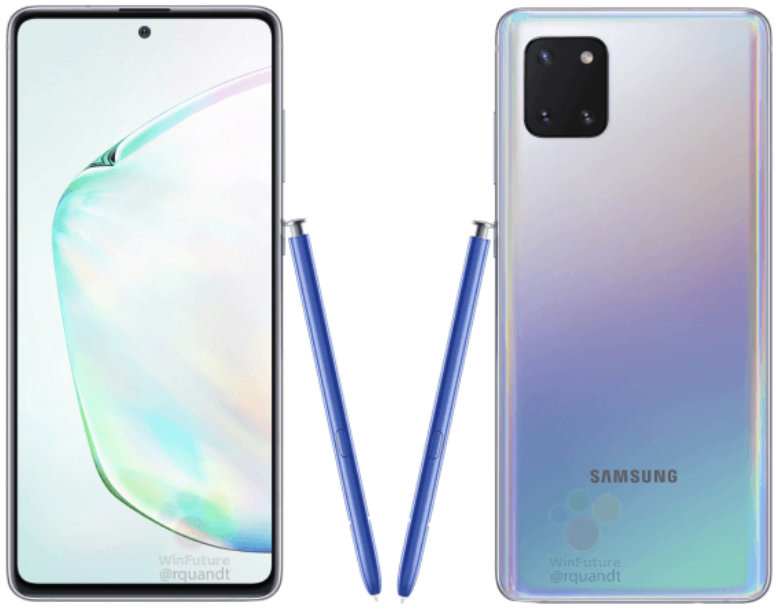 In a newly published leak, German website WinFuture has shared a series of images showing the front, back, and sides of this upcoming model. In the leak, we see a flat OLED panel with a hole punch camera at the top, meaning Samsung may ditch the curved edges for this future model. The lack of curved edges comes with a tradeoff — the leaked images show substantial bezels on the side, at least when compared to some previous curved Samsung offerings, including the Note 10.
The design decision is sure to please the Samsung fans who have largely rejected the curved design, however; complaints about these displays include everything from feeling uncomfortable holding the device due to its lack of adequate bezels all the way to difficulty fitting a screen protector or using certain phone cases.
Display aside, the leak also shows a mostly square camera module on the rear with three cameras and an LED flash. The S Pen, the Note's sole point of uniqueness, remains present in the Galaxy Note 10 Lite. Other details including the starting price remain unknown at this time, but the model's official launch is expected to take place soon.