Galaxy Note 10 Lite hands-on photos leak ahead of CES 2020 debut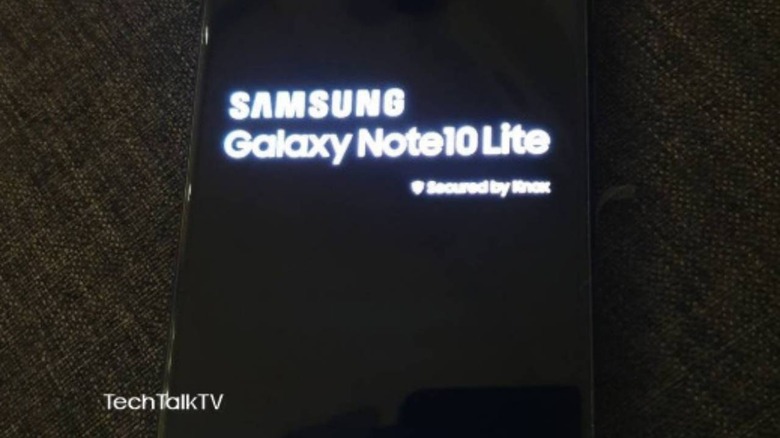 The year has just started which also means the rush towards CES 2020 has also begun. Just hours before 2019 ended, however, a last-minute leak about the Galaxy Note 10 Lite dropped to put the cherry on top of all the unofficial information we've had so far. Now a set of real-world photos of the alleged Galaxy Note 10 Lite give the public a preview of what's to come and, suffice it to say, it's not going to be mind-blowing.
It may, however, be exactly what Galaxy Note fans might need, depending on whether the device will be accessible to them. After all, this is supposed to be a more affordable alternative to the Galaxy Note 10 though that still depends on how affordable Samsung will make in the end. And Samsung, for all its fame, is also not known for affordable flagships.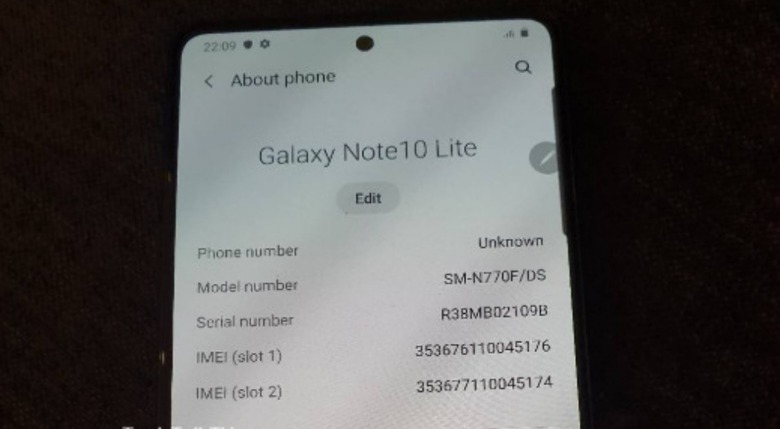 The Galaxy Note 10 Lite, "confirmed" by the About Device screen, looks exactly like the Galaxy Note 10, including the forehead punch-hole camera. The similarity, however, ends when you flip it over and see the square camera bump in the corner, something that is becoming Samsung's standard. Curiously, the design is more similar to a Pixel 4 or iPhone 11 than it is the Galaxy S10 Lite.
The two also differ in terms of specs, though that information is absent from this set of photos. Unlike the Galaxy S10 Lite, the Galaxy Note 10 Lite leans closer to the Galaxy S9 from 2018 in terms of internal hardware, including an Exynos 9810 and 6 GB of RAM. It definitely gives justice to the "Lite" moniker.
Both the Galaxy S10 Lite and Galaxy Note 10 Lite are expected to debut next week at CES 2020, a little over a month before the Galaxy S11 is expected to be announced. The strategy is a bit puzzling but probably won't hurt the Galaxy S11's chances that much, especially if these "Lite" phones are made available only in a small number of markets, with price tags that are close to flagship prices anyway.