Galaxy Note 10 Lite could be hiding a Galaxy S9 inside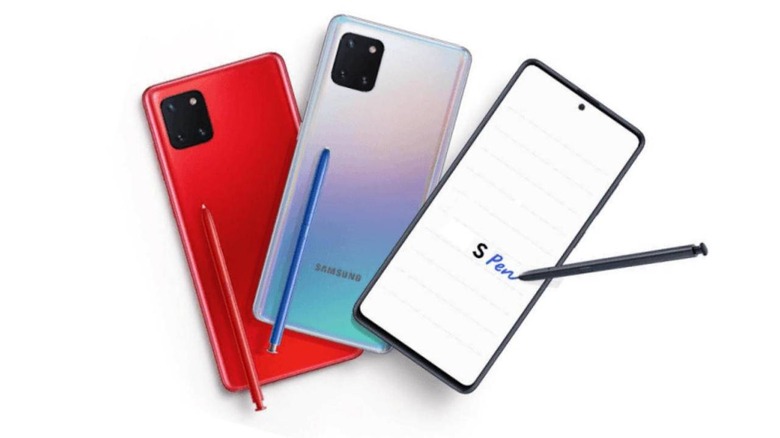 When information about the Galaxy S10 Lite's specs leaked last week, there was some degree of surprise and confusion considering how close it seemed to be to the Galaxy S10, even surpassing the Galaxy S10e on some points. Now it's the turn of the Galaxy Note 10 Lite to get a similar leak and, to add to the confusion, it isn't at all like the Galaxy S10 Lite, sporting specs that hail from 2018 instead.
In a sense, it does give justice to the meaning of the word "Lite". According to WinFuture's information, the Galaxy Note 10 will have a 6.7-inch 2400x1080 FHD+ screen, 6 GB of RAM and 128 GB of storage, telltale signs of mid-range phones these days. The most telling, however, is the Exynos 9810 processor which was the flagship chip in early 2018 with the Galaxy S9. The Galaxy S10 Lite, in contrast, is expected to run on this year's Snapdragon 855.
There are a few things it does have over the Galaxy Note 10 or at least has on the same level. The 4,500 mAh battery is larger than even the Galaxy Note 10+. There are three 12 megapixel sensors on the back for main, telephoto, and ultra-wide cameras. There is also a 32 megapixel front camera that, at least based on pixel count, surpasses the ones on the back.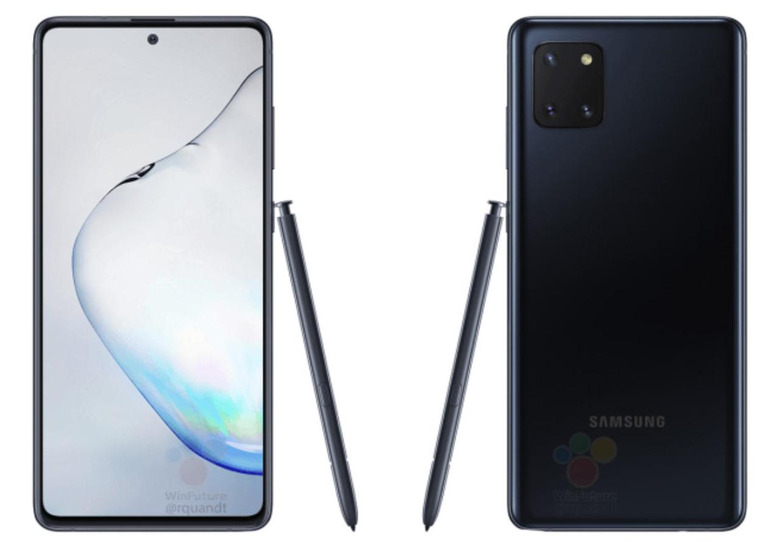 The Galaxy Note 10 Lite seems to be an odd blend of past, present, and future. It may have last year's hardware but touts the Galaxy Note 10's punch-hole forehead. On the back, however, the square camera bump reserved for Samsung's 2020 phones is very evident.
The Galaxy Note 10 Lite might also be lite in price. Previously believed to cost 630 EUR, around $700, the phone may now only get a 603 EUR price tag, roughly $675. Market availability is still in doubt but Asia and Western Europe are expected to be served by what could be the most affordable Galaxy Note in two or three years.