Galaxy Note 10 leaked release date ready images in full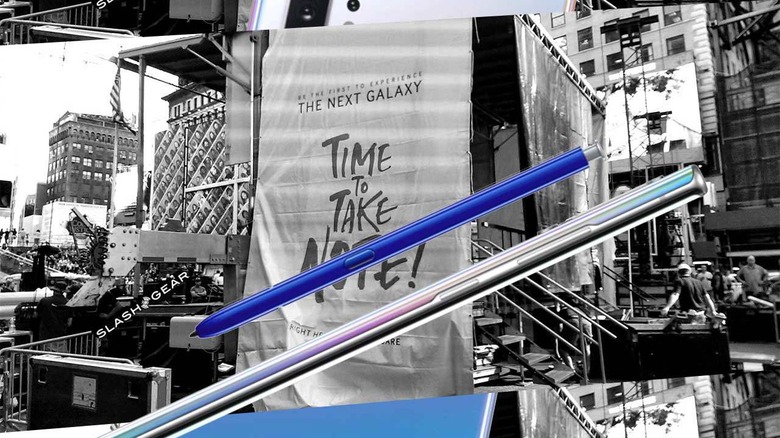 If you want to be spoiled and see the release date ready Samsung Galaxy Note 10 and Galaxy Note 10 Plus, today's your lucky day. Today is the day we get to see both the Black version of the device and the version that's apparently called "Silver", though you'll probably see it as more of a cool colors gradient. This cool colors gradient version comes with a Blue S Pen with silver clicker – so there's your silver!
The renders you see here were leaked from several sources seemingly at the same moment, but we saw them appear via Ishan Agarwal first. He's worked out some sort of cross-release deal with MySmartPrice so... go visit them if you want... but here's everything at once.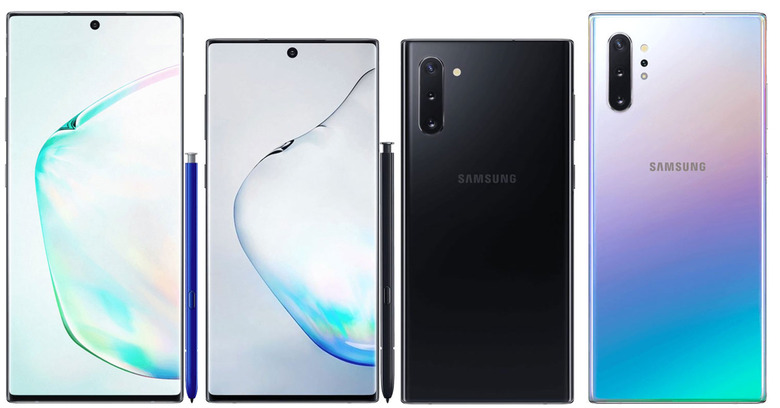 We're able to see two versions of the Galaxy Note 10 here, one the standard Galaxy Note 10, the other the Galaxy Note 10+. The Plus version may have been the same as the one we referred to as "Pro" in leaks earlier this year. Wishful thinking, or is there still another variant on the way?
The differences between the standard and the Plus model are few, but significant. They share the same S Pen, the same set of three cameras on their back and front, the same processor. The differences come in display size and EXTRA cameras/sensors on the back.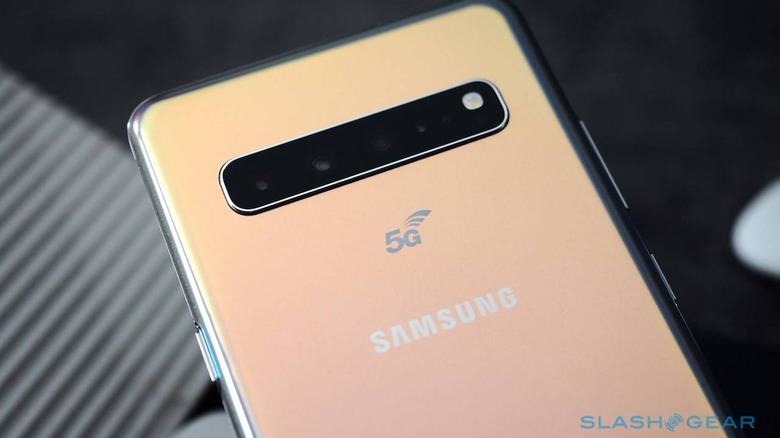 The back of the Plus model has a Time of Flight sensor, which allows 3D scanning and associated features. This sensor (or one very similar to it) appeared on the front AND back of the Samsung Galaxy S10 5G.
In fact it would appear that the entire backside camera array from the Galaxy S10 5G has been slightly reconfigured and placed in the Galaxy Note 10 Plus – imagine that!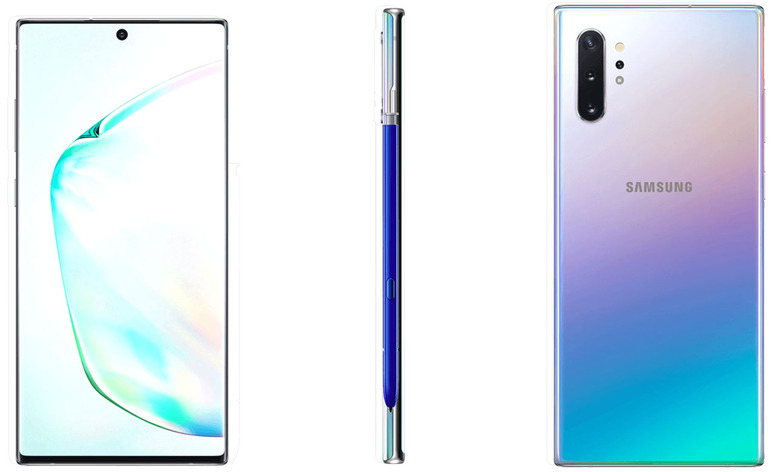 It would seem that Samsung's dealings with ToF sensors is ramping up. So much is Samsung's ToF action becoming widely relevant that ETNews reported that Samsung partner business KOLEN is preparing a ToF-centric major investment. This investment of as much as $21.6 million (25 billion KRW) is aimed at a Vietnam-based plant almost exclusively for ToF sensors.
This new plant will apparently have a production capacity of 12-million ToF lenses per month, ramping KOLEN's capacity up to between 25 and 30 million lenses per month. "We are planning to produce lenses through our new plant in Vietnam according to Samsung Electronics' plan to expand application of TOF lenses for its Smartphones," said a KOLEN representative this July 1st, speaking with ETNews reporter Yun, Geonil.
Stick around as Samsung reveals the Galaxy Note 10 in August. They've got a Samsung Unpacked event scheduled for August 8, 2019, which should play host to at least the Galaxy Note 10 and Galaxy Note 10 Plus, if not more devices we've not yet seen in nearly as great detail. The release date for Galaxy Note 10 is likely August 23, 2019.