Galaxy Note 10 could jump to four cameras immediately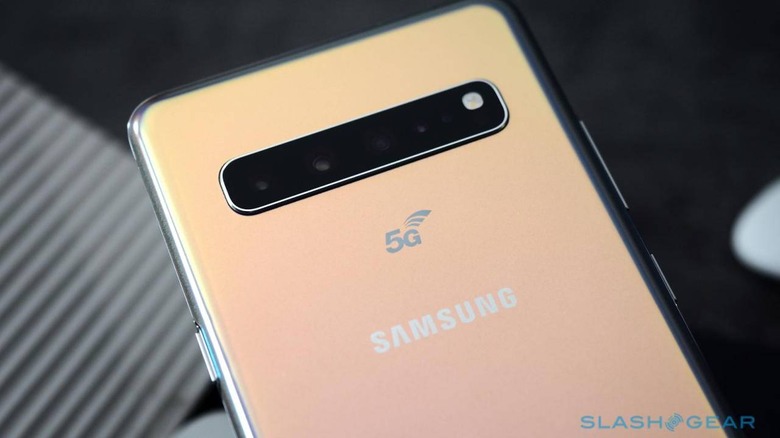 Just like with memory, Samsung has traditionally been more conservative with its cameras, sticking to two only for its Plus and Note phones. Last year, however, it decided to go all out and jump to three and then four cameras with the Galaxy A series and, just last week, the Galaxy S10 and Galaxy S10 5G. It seems that four is its new two as the Galaxy Note 10, if that will retain its name, will have not three but four cameras right off the bat. The devil, however, is in the details.
The Galaxy S10 is just a few days old so, naturally, the cycle for Galaxy Note 10 rumors has already begun. According to a piece of information obtained by SamMobile, a certain SM-N975F will have four cameras on its back. Given the Galaxy S10 5G's similar feature, however, that might actually be the least interesting thing about it.
There is a possibility that this particular model is meant for the 5G version of the Galaxy Note 10. If that's the case, then Samsung might have a 4G LTE version that may only have three, ala the Galaxy S10+. Galaxy Note phones are already a lot more expensive than their Galaxy S counterparts, and having only an expensive 5G model is guaranteed to make it beyond most people's reach.
Then there's the possibility it might not even be called a Galaxy Note at all. There have been whispers of plans to rebrand the S Pen-enabled phablet, though that does seem to be the rumor almost every year.
More worrying, perhaps, is the inevitable adoption of an Infinity-O screen on the Galaxy Note 10. While this does translate to a larger screen in the long run, it could get in the way of some S Pen apps that utilize even corners for important UI or the drawing canvas. It's still too early, of course, but these bits could prefigure what's coming later this year.