Galaxy Note 10 could have insanely fast charging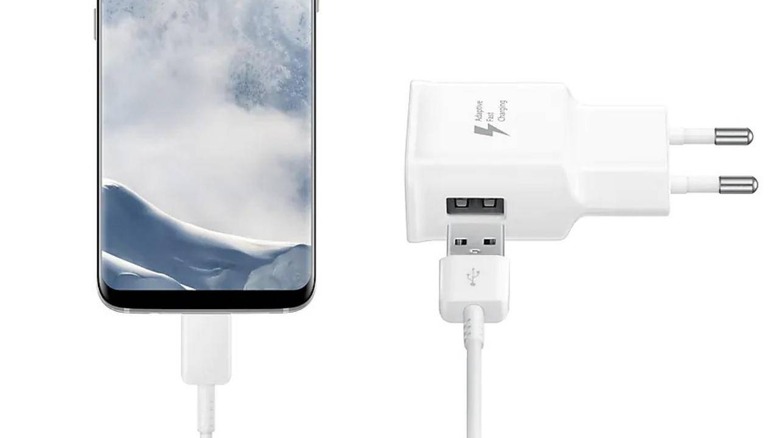 Simply based on rumors alone, popular opinion on the upcoming Galaxy Note 10 has been rather unflattering. Yes, it might have a smaller punch hole dead center on its face but everything else about the phablet seems to be worrying the line's fans. Finally offering unreleased phone a reprieve, a new leak seems to hint that it will have something very few phones today have. That said, Samsung's allegedly super fast charging could also backfire and raise even more concerns.
Samsung already offers an "Adaptive Fast Charging" feature on its phones but while it's OK, it has lagged behind its rivals in speed and innovation. Of course, that's not always a reason to risk burning people, literally and figuratively, but Samsung may have decided it's high time to take that risk again.
Prolific leakster @Ice universe tweeted a picture of da Vinci, believed to be the codename for the Galaxy Note, with the caption "101101". The binary number converts to "45" in regular human terms and is being taken as a hint that the phone might come with a 45-watt fast charging technology.
Samsung's Adaptive Fast Charging maxes out at 18 watts. The Galaxy Note 10 was earlier rumored to adopt a 25-watt charging tech but, at 45 watts, that figure is almost doubled. Samsung's new fast charging could outpace all other fast chargers except OPPO's 50-watt SuperVOOC and Xiaomi's experimental 100-watt technology.
Fast charging, however, doesn't happen by magic and it naturally generates more heat than conventional ones. Given Samsung's history with phone fires, it's taking a pretty big risk on this. But after nearly three years, it's perhaps long overdue.