Galaxy Note 10 availability details leak to complete the picture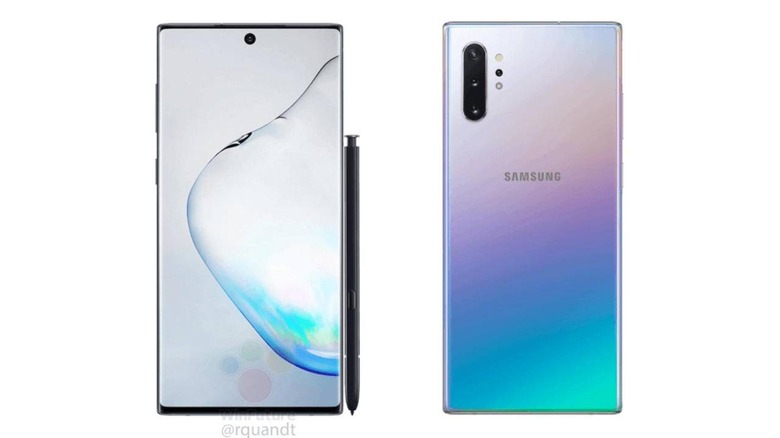 The Galaxy Note 10 has been leaked to death by now, but one thing that was left undecided was its launch date and price. Samsung has already announced when the phone will be unveiled but, as always, the exact details of when it would hit shelves have yet to be revealed. With less than a month left, that information is coming out to give prospective buyers the chance to save up and prepare for the most expensive Galaxy Note phones yet.
The price of the Galaxy Note 10 isn't that surprising. The line has always been more expensive than its Galaxy S counterparts though. With every year, the price goes higher and this year is no exception, despite the removal o lack of some components.
According to sources like WinFuture, the Galaxy Note 10 will start at 999 EUR for 256 GB of RAM. That's around $1,100 for the base model presuming there's no lower 128 GB model. For the Galaxy Note 10+, the price starts at 1,149 EUR or roughly $1,300, also for that same 256 GB storage.Korean media says Samsung plans to launch the Galaxy Note in late August. That would be August 23 in South Korea to be followed by other markets. Given its recent practice, customers in major smartphone markets need not wait that long for their turn.
The Galaxy Note 10 will test the longevity of the S Pen-enabled line and Samsung's ability to innovate in that regard. The phone has seen little significant change over the years and its biggest this year might prove to be unpopular. The OEM has removed the headphone jack and moved the back cameras to the corner, a design that may remind some people more of the iPhone X than any other Samsung phone to date.