Galaxy Note 10 5G Feature Confirmed By Verizon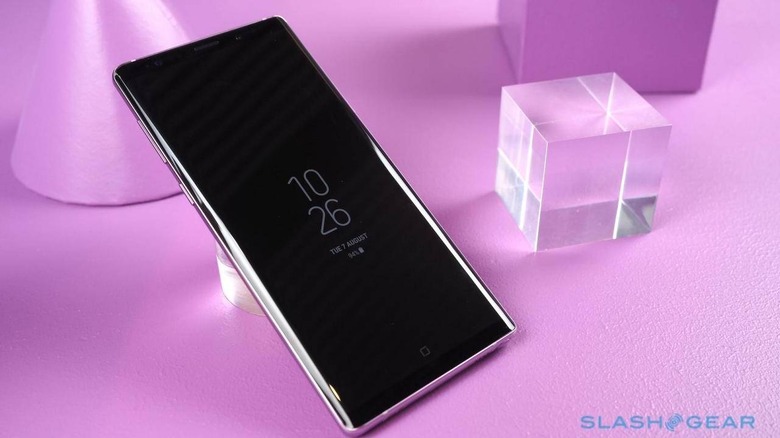 As much as carriers and even manufacturers themselves have been singing praises of the revolution that 5G will bring, there have been relatively few phones this half of the year that come with 5G already built-in. That will definitely change as the months go by, especially in the latter half o the year. According to Verizon CEO Hans Vestberg himself, the Galaxy Note 10 will have such a feature, which shouldn't really be a surprise or an eye-opening revelation.
There are a few reasons why new phones this first half of the year don't have 5G support as a staple feature. The technology is still new, still fluctuating, and the hardware that supports it is still expensive. What OEMs are doing is to make special 5G editions, probably in smaller numbers, for early adopters to chew on while they navigate the 5G waters.
5G proponents themselves admit that 5G adoption won't kick into full gear until later this year at the earliest. By then the picture could be very different from today and more 2H2019 phones will have 5G by default. Especially expensive technology kitchen sinks like the Galaxy Note 10.
In a recent earnings call, the Verizon chief exec mentioned that the Note and the Galaxy coming this year will both have 5G. The Galaxy S10 already has a 5G model so the Galaxy Note is what's new here. Again, it would be more surprising if Samsung didn't put 5G on it.
That said, it's also possible that it will use a similar tactic to the Galaxy S10. The Korean OEM has repeatedly been leaked to have two Galaxy Note 10 models due in a few months. 5G capability could be one of the few things that might separate the larger Galaxy Note 10 Pro, leaving the smaller version as a more affordable 4G option to those with no 5G coverage.