The rumors about the changes that Samsung will be making to its smartphones are starting to flood in. The Galaxy Note 10 has been rumored to ditch the headphone jack but it might not be alone. The Galaxy S11 might face a similar fate and now it seems the trend won't be limited to the high-end. Samsung just announced the Galaxy M40 in India and China and, more than having triple cameras, it will go down in history as the first mid-range Samsung phone without a headphone jack.
To be fair, the Galaxy M40 is a pretty impressive phone for its tier. It's powered by a Snapdragon 675 processor with 6 GB of RAM and 128 GB of storage. The 6.3-inch Full HD+ screen is almost completely bezel-less thanks to an Infinity-O design. Yes, that means it has a punch hole camera like a Galaxy S10 but on the upper left corner instead.
It's headlining feature is really the three cameras on its back. One is a 32 megapixel f/1.7 camera that serves as the Galaxy M40's main shooter. That's assisted by an 8 megapixel f/2.2 123-degree wide angle camera and a 5 megapixel depth sensor. To some extent, it's pretty much the same as the Galaxy A50 launching in the US but with a lower main sensor.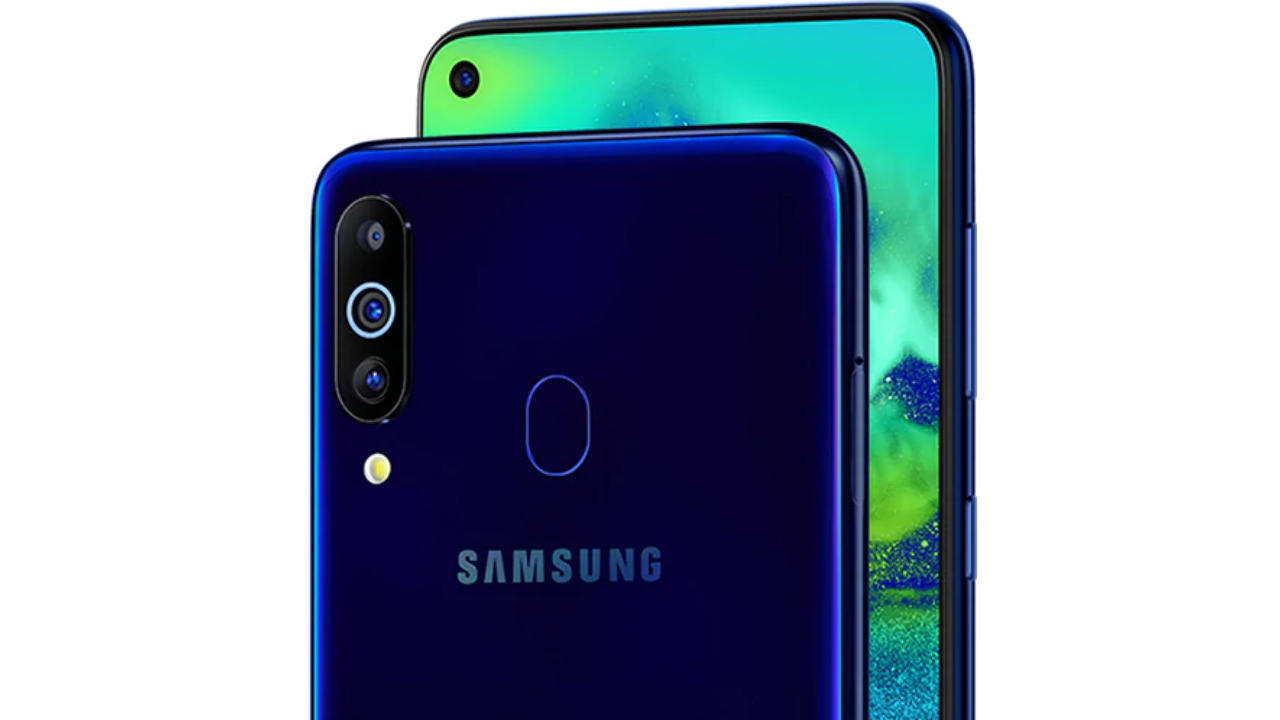 What might catch most people's attention, however, is what's not there or mentioned at all. The Galaxy M40 is perhaps one of if not the first Samsung phone to ditch that port. With both ends of Samsung's line removing the 3.5 mm connection, it's only a matter of time before it makes it a standard "feature".
The change is not that surprising considering how the industry seems to be moving in that direction. It's just unusual that Samsung would give its lower mid-range line the same treatment this soon. This is usually the tier targeted at consumers that usually aren't keen on "upgrading" to Bluetooth headsets.