Galaxy Home Mini beta program suggests release is imminent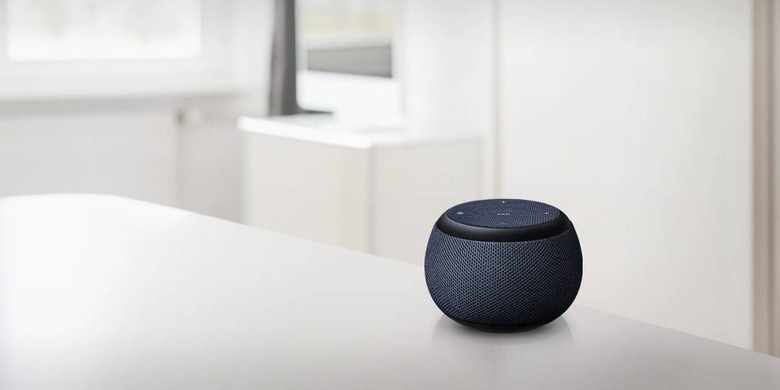 We're still waiting on Samsung to launch its Galaxy Home smart speaker, and if a new development in South Korea is any indication, it may be beaten to market by a smaller version of itself. In the time since the Galaxy Home was first revealed in August 2018, we've heard plenty of rumors that claim Samsung is also gearing up to launch a Galaxy Home Mini. Now, that oft-rumored smart speaker is entering beta testing in South Korea.
As spotted by SamMobile, Samsung is currently accepting applications to join the Galaxy Home Mini beta program. Those of us here in the United States will have to sit this one out, as the program will only be offered in Korea, but this is as good an indication as any that the Galaxy Home Mini is close to launching.
With no release date nailed down for the standard Galaxy Home yet, it's possible that we'll see the Galaxy Home Mini release before it. Last time we checked in with Samsung, the company said that the Galaxy Home was slated to launch in the "mid-second half of the year."
While that's a bit nebulous, the current thinking – thanks to the whispers of Samsung insiders – is that intends to launch sometime in Q3 2019. Assuming that's true, Samsung is quickly running out of time to meet its launch window. The third quarter of the year will wrap up at the end of September, so if Samsung is going to stick to the "mid-second half of the year" launch goal, then it's got about a month left to do so.
Keep in mind that this beta program doesn't include the standard Galaxy Home, only the Galaxy Home Mini. Sign-ups are live now on Samsung's Korean site and will remain open until September 1st, after which we'll hopefully hear more about the both the Galaxy Home and the Galaxy Home Mini.