Galaxy Fold US pre-registrations open up again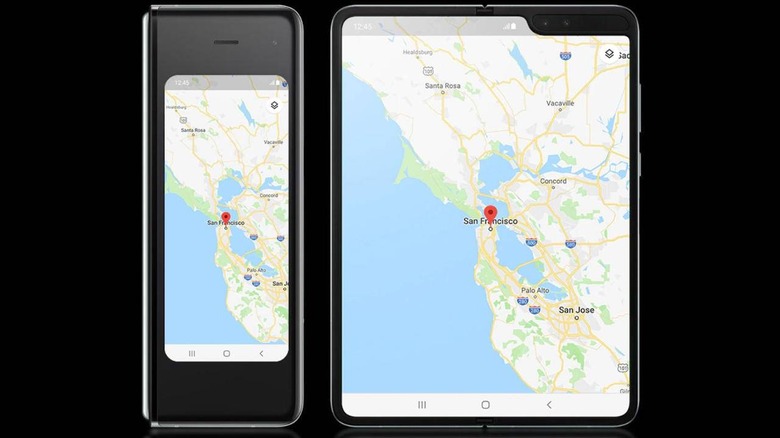 Short of yet another "unforeseen" design and structural disaster, it seems that there is no stopping Samsung's second stab at claiming the foldable smartphone market that currently has a population of one. It just recently opened up pre-registrations for the device in China last week, which seemed odd considering it usually favored an initial US or Korean debut. It seems it was just getting something bigger ready as the Galaxy Fold's US landing page has now been opened up again, complete with all the marketing language and images that would try to make you forget the past six months ever happened.
The Galaxy Fold landing page is, of course, filled information on the groundbreaking design of the foldable screen and its hinge without referring to how fragile those parts actually were. For that, you'll have travel back through time or at least read Samsung's own words on what it changed to make sure that $2,000 phone will actually be able to last more than a day in the wild.
Yes, it seems that the price for the Galaxy Fold won't be changing, despite earlier rumors suggesting the more favorable situation. At least the pre-registration doesn't give any hint to that and, after being burned by pre-orders before, Samsung isn't asking for money just yet. If so, the foldable device would still cost $1,980.
Whether that will come with a lower storage as one rumor suggested is still up for brief debate. Samsung may have downgraded the internal memory just to compensate for the added cost its fixes has incurred. Those include extending the protective film that is not a screen protector to beyond the bezels to ensuring small particles don't get inside the hinge holes.
Tech-savvy consumers in the US curious about the return of the Galaxy Fold, possibly this week, can sign up to receive an email when it does. That probably doesn't get you dibs on buying one as Samsung has yet to reveal the list of carriers and retails that will carry the phone, a list that won't include T-Mobile for now.