Galaxy Fold seen in the wild brings hope of imminent launch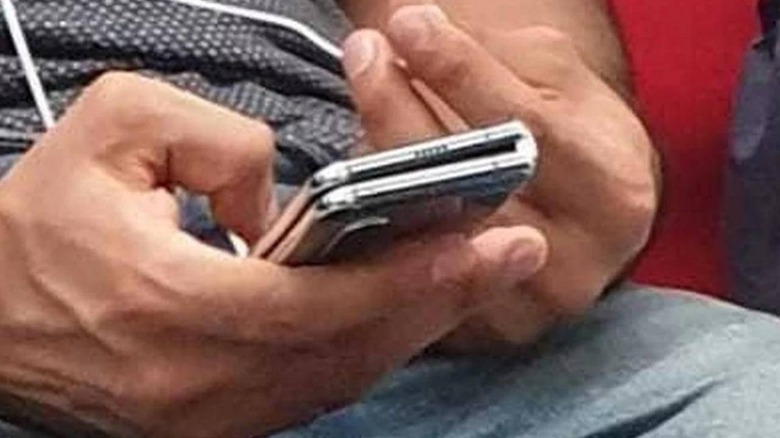 There is still ongoing doubt that Samsung will be able to still pull off its first foldable phone. All that the public has is the word of some Samsung execs and some leaks that claim the Galaxy Fold redesign is ready to go into mass production. Now it seems there is tangible or at least visual proof that it might indeed be the case as a Galaxy Fold was spotted in India. Presuming, of course, it's the new Galaxy Fold.
Samsung was heavily criticized for not testing the Galaxy Fold thoroughly before sending it out to YouTubers and influencers. One of the reasons, critics said, was that Samsung didn't do any real-world testing. That was probably to prevent the phone from leaking out before its big reveal.
Now that there's no longer any reason for that much secrecy, Samsung may finally be willing to risk it being seen in the wild. An anonymous source sent SamMobile a photo of someone using what looks like the Galaxy Fold in India. Of course, there's no assurance it's the new fixed version.
Almost all the first Galaxy Fold units sent out for review have presumably been returned to Samsung. Except for the one that iFixit tore down for analysis. There's also a chance that there was an older prototype out in the wild but most will probably hope that it's the new one.
If so, then there is a chance that the Galaxy Fold could at least survive longer in the wild than it's predecessor. The first model would have worked perfectly but only in a quarantined environment where dust and other small particles don't exist.