Galaxy Fold second pre-order to kick off early due to high demand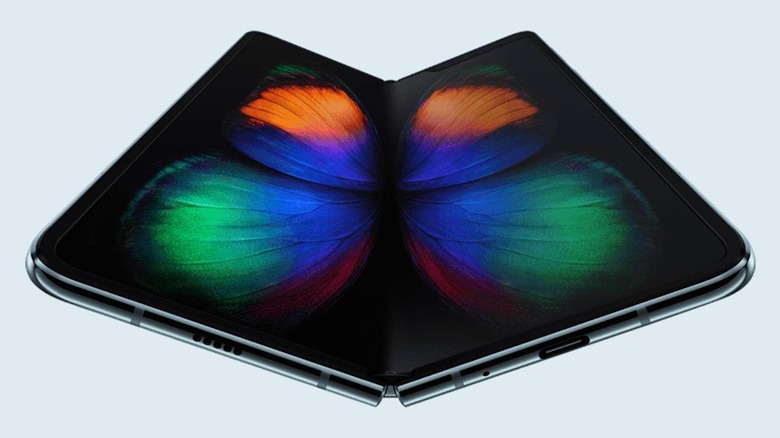 When Samsung delayed the launch of the Galaxy Fold due to "unforeseen" problems, there were some doubts it would be able to fully recover. For one, the price of the foldable smartphone has already been very prohibitive. For another, it has caused some to doubt the practicality of a foldable device in the first place. Despite those odds, and at least according to Samsung's numbers, demand for the Galaxy Fold has been so high that the company is forced to bump up its second pre-order batch earlier than planned.
Initially, Samsung only allotted a total of about 4,000 units for the Korean market but that may have been an extremely low estimate. According to reports from various industry sources, including Korean carriers, that small amount of pre-orders sold out within just 10 to 15 minutes. For the second batch, Samsung will reportedly allocate 20,000 to 30,000 units out of 1 million for its home market.
It is definitely an almost unbelievable feat but there is some smart marketing at play here as well. Samsung initially declared that the Galaxy Fold this time around would be in limited supply. That, in turn, gave it an air of rarity, luxury, and privilege which helped drive up demand for the foldable phone. Unfortunately, that may have also had some undesirable effects on the market as well.
Reports say that enterprising resellers are taking advantage of that scarcity to bump up the price of the Galaxy Fold. While the phone costs 2.39 million KRW ($2,000), some are selling them for 2.7 million KRW ($2,270). More desperate consumers are even willing to buy one for 4 million KRW ($3,360). Of course, that extra amount won't be ending up in Samsung's pocket.
Analysts have a favorable outlook for foldables but only starting next year. It is still a very niche market, where prices and use cases will drive away most consumers. But as Samsung proved, that can also be a good thing, too.