Galaxy Fold sales numbers turn out to be less impressive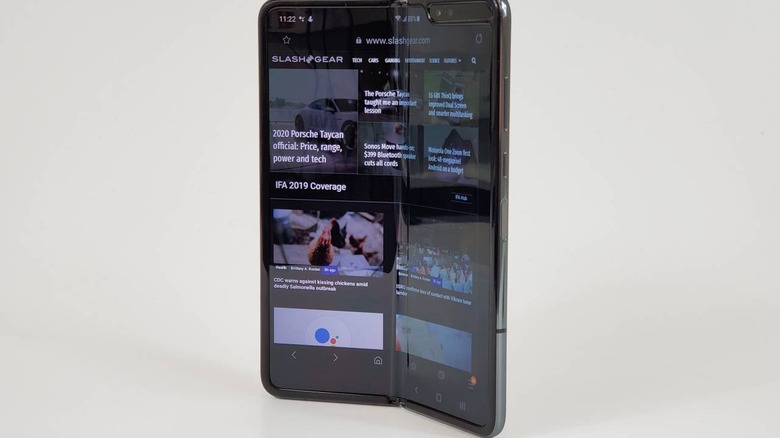 The number of units of a product is an important metric of said product success. When numbers are way higher than analysts predict, companies are more than happy to disclose figures, just like what Huawei did a few months back to prove it's business as usual despite the US ban. When numbers are low, however, companies are less forthcoming with how much they've actually sold. That may be the case with the Galaxy Fold, whose actual sales numbers are only now being revealed in an unofficial manner, just in time for the Galaxy Fold 2's upcoming announcement.
Last month, a Samsung executive boasted that the company was able to sell 1 million units of the $2,000 Galaxy Fold. After reports casting doubts on that figure started pouring in, Samsung clarified it, in fact, did not reach those numbers. And then it went silent on that matter.
At CES 2020, however, Samsung mobile chief DJ Koh seemed more candid about the figures. They only sold half or even less than half that number, without giving exact figures. It does suspiciously sound close to the 400,000 to 500,000 units estimated by analysts, as if saying that, yes, the Galaxy Fold did meet expectations even if it didn't reach Samsung's own goal of selling 1 million foldable phones in 2019.
Despite actually reaching only half the earlier "mistaken" report, 400,000 Galaxy Folds is still a notable number. Especially considering all the factors going against the foldable phone, from its price to its durability.
Samsung could also just be subtly setting the stage for the Galaxy Fold 2's debut next month. It will most likely present it as a better Galaxy Fold in the sense of design and price. Given how the Galaxy Fold initially turned out, however, no one can be blamed for being a tad cautious about it, even if it costs $1,000 "only".