Galaxy Fold redesign is finished and this is what changed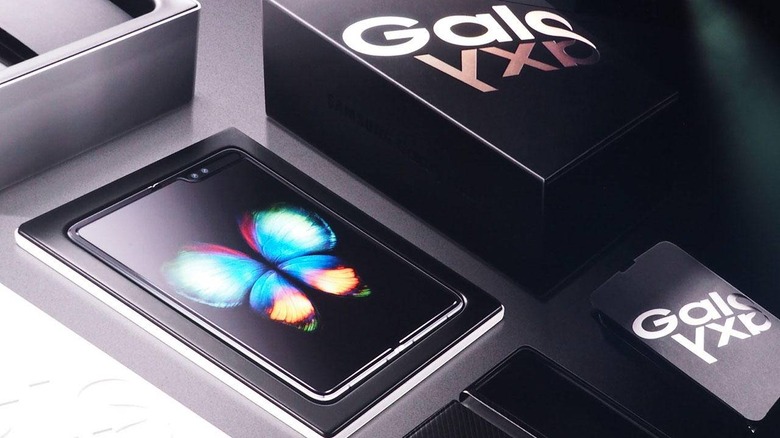 In a rather unexpected and almost unprecedented move, Samsung's chief executive put on the record the embarrassment that the Galaxy Fold fiasco caused the company. It isn't turning a blind eye to the controversy but neither is it backing down from its vision of a foldable future. In fact, anonymous insiders claim that the company has just wrapped up two months of fixing the Galaxy Fold's design flaws and it has added another precaution to the changes it was already reported to have implemented.
News that Samsung has already settled on a fix for the Galaxy Fold isn't exactly new. Last month, insiders talked about how it has decided to stretch the sensitive and critical protective film around the entire screen and tuck it under the bezels to make it impossible to peel off with just a fingernail. It also reportedly shrunk the opening at the hinges to block the ingress of particles.
A new element to the design is how the new hinge will push upward from the screen to further stretch the film. This supposedly has two benefits. One, it should make the protective film feel harder and not be mistaken for a mere screen protector. It could also supposedly reduce the creasing at the fold.
Samsung is reportedly close to finishing the production of a final version of the Galaxy Fold but the question remains when it will be re-launched. Company execs are still undecided on when to best do that given it will undoubtedly steal the spotlight from any product that will launch close to it. At the same time, it can't put that date off much longer, especially with shopping holidays just a few months away.
Samsung is rightfully taking its time to solve these issues lest it ends up with another embarrassing situation due to rushing matters. Especially with the Galaxy Note 10 coming in a month, it might not be able to launch the new Galaxy Fold ASAP anyway.