Galaxy Fold Might Get A New Release Date Soon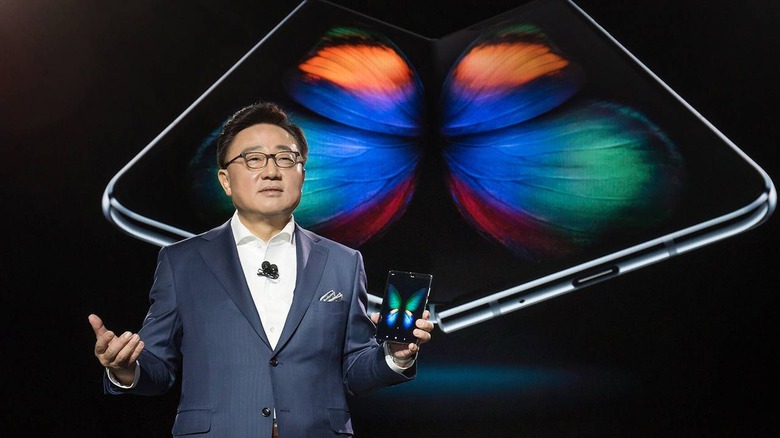 It may not be long before Samsung is ready to launch the Galaxy Fold. I was nearly ready to do just that at one point in the recent past, but then some reviewers who got the phone early noticed that the display was too easily damaged. Rather than face a horde of consumers who were upset to discover the same thing, Samsung decided to delay the launch of the Galaxy Fold to improve some aspects of its design.
News of that delay came a little more than two weeks ago, and when Samsung made its announcement, it didn't share a new release date. Samsung has remained silent on that new launch date ever since then, but now it's given indication that it'll be ready to announce one soon.
In a statement delivered to The Korea Herald, Samsung mobile chief DJ Koh said that the company has "reviewed the defect caused from substances (that entered the device)," and will be ready to "reach a conclusion in a couple of days." That means we could potentially have a new release date for the phone by the weekend or, barring that, early next week.
When asked if Samsung will launch the Galaxy Fold in the US within the month, Koh only said "We will not be too late." What that means is ultimately anyone's guess, but it certainly sounds like Samsung is trying to get this phone on shelves before the calendar moves into June.
The main problem with the Galaxy Fold is its exposed hinge, which iFixit noted in its now-removed teardown opens the potential for dust, dirt, or other foreign objects to collect inside the device and under the display. When that happens, the display can be easily damaged, so we'll likely see that addressed in whatever changes Samsung has made.
Earlier this week, Samsung started sending out emails to customers who have pre-ordered the Galaxy Fold asking them to confirm their orders. Those who don't confirm that they still want the phone will have their orders cancelled on May 31st – assuming the phone hasn't been released by then – so if you pre-ordered the Galaxy Fold and you still want it, be sure to check your email. We'll keep an eye out for more information from Samsung, so stay tuned.