Galaxy Fold is coming to Europe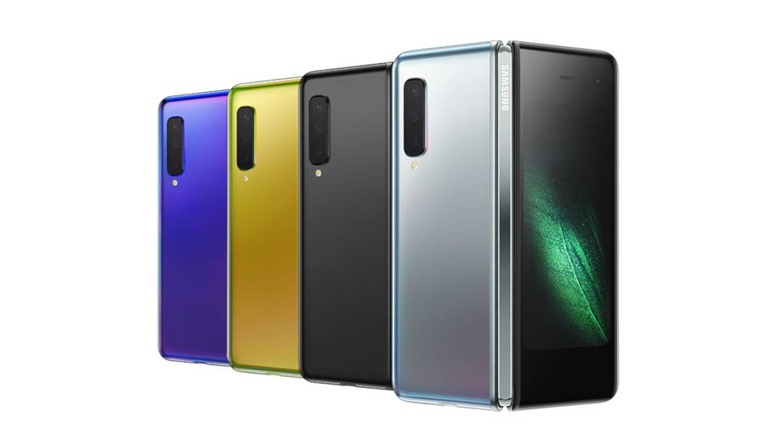 When Samsung puts out new and sometimes experimental phones, it usually doesn't make them available to all markets. Often, it limits the reach to Korea and the US. That leaves some to fend for themselves by buying through third-parties and retailers. Europeans need not be green with envy over Samsung's latest expensive prototype this time around as the company just announced that the Galaxy Fold will indeed be available in the region. It won't happen until May but that gives early adopters plenty of time to save up for the most expensive Samsung Galaxy phone yet.
Of course, it's not really just a phone nor is it just a tablet either. You get two for the price of one plus a completely new technology you won't find anywhere else except on the Huawei Mate X.
The Galaxy Fold, if you haven't been keeping tabs is one of the first truly commercially available foldable phones. That's made possible by a flexible display that uses a plastic material which is sadly prone to scratches and creasing. Unlike Huawei's version, the Galaxy Fold hides the large and expensive screen inside, leaving the normal "phone" use to a smaller second display on the outside.
Samsung now reveals that the foldable device will be available in select European countries including United Kingdom, Germany, France, Italy, Spain, Sweden, Norway, Finland, Denmark, Belgium, Netherlands, Poland, Austria, Switzerland, and Romania. But not only that, it will also be available only from select retail partners, including EE (UK), Deutsche Telekom, Vodafone, O2, Proximus (Germany) and Swisscom, Sunrise, and Mobilezone (Switzerland).
That brings us to the biggest thing about the phone: the price. In the UK, the Galaxy Fold will cost 1,800 GBP while other European markets will sell it for 2,000 EUR. To soften the blow, Samsung will be throwing in Galaxy Buds, a Kevlar case, and one-year accidental coverage under Samsung Care. Pre-orders smart April 26 with full retail availability on May 3.