Galaxy Fold could be launching again as early as next week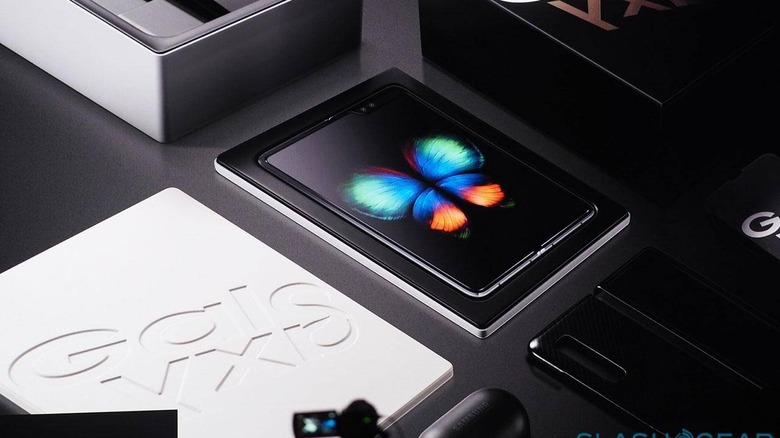 Just like the Galaxy Note 7, the tragedy that befell the first demo units of the Galaxy Fold was largely based on Samsung's haste in being the first (it was actually second only anyway). Since then, the company has seemingly taken its sweet time to ensure that the new Galaxy Fold units will be foolproof as they can be. Its patience may have run thin as now it is rumored to be launching the phone next week at IFA 2019, as much as two weeks earlier than intended.
Samsung was chided for not doing any real-world testing of its foldable phone before putting out to the public and putting a date on it. If it did, like with the early reviewers, it would have discovered the inherent and basic flaws of its design. Instead, it spent the last half-year scrambling to fix that without starting from scratch.
Samsung itself stated the improvements it made. For one, it made sure that the protective layer that is actually part of the display won't be mistaken for a screen protector and peeled off. It also strengthened the metal sheet beneath that soft screen to reinforce it when stretching open. Finally, it reduced the hole in the hinges to make sure dust doesn't easily get in and break that fragile screen.
Earlier rumors point to Samsung planning a mid-September launch but now Korean media hints that Samsung believes the Galaxy Fold is ready. It does coincide neatly with IFA 2019 next week but one has to wonder if Samsung is stepping up the schedule again just to take advantage of the event.
Needless to say, there will probably be less Galaxy Fold units sold at first and not because they will tank in the market. Samsung has reportedly put a very low cap on how many foldable phones it will manufacture at first, perhaps to minimize expenses if the phone does easily break yet again.