Galaxy Fold 2 to be called Galaxy Bloom, inspired Lancome powder compact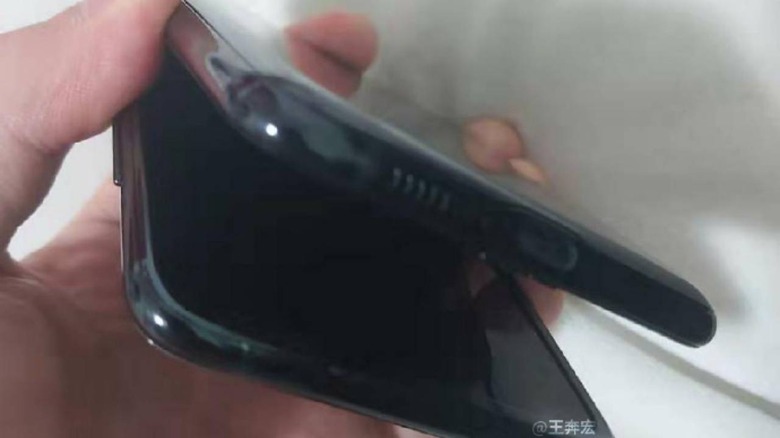 If you're excited about the Galaxy Fold 2's announcement next month, there's some sad news for you. There won't be a Galaxy Fold 2. Not that there won't be a new Samsung foldable phone, just that it won't be called the Galaxy Fold 2. Instead, Samsung is reportedly calling it the Galaxy Bloom and the company will market it in a way that could spark a bit of controversy that hopefully won't overshadow the foldable phone's actual merits.
According to a Korean site's report, Samsung has revealed the unusual name to a private audience at CES 2020. The Galaxy Bloom will be presented as something inspired by cosmetics company Lancome's powder compact, which isn't hard to see given how the phone folds down to a squarish form. It will also be targeted at female customers in their 20s.
There is, of course, nothing wrong with a product line that is aimed at a specific demographic, especially women. But more often than not, such campaigns have not ended well, viewed more as pandering, forced, or even superficial. Hopefully, that focus on young customers helped push the price down to a more affordable level.
Naming aside, the Galaxy Bloom might have more to offer than just the foldable design and the new ultra-thin glass (UTG) material. The phone will supposedly also be the first of its kind to shoot in 8K, though it remains to be seen how well it performs, especially its impact on battery life.
The Galaxy Fold 2 or Galaxy Bloom is expected to be announced at Samsung's Unpacked 2020 event on February 11. In Korea, it will be sold in both 4G and 5G models, in contrast to the Galaxy Fold's 5G-exclusive. It is also expected to cost less than the $1,500 Motorola Razr but a $1,000 price tag could be pushing it too far.