Galaxy Fold 2 hinge could be almost unnoticeable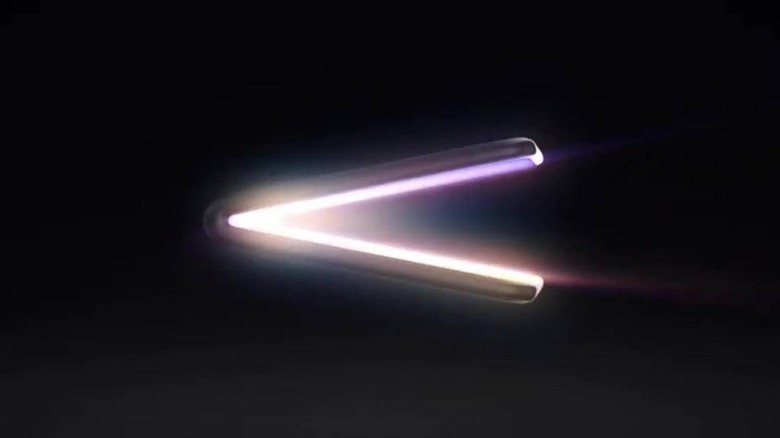 We're near the end of the year so, unsurprisingly, companies and news have started to become more "forward-looking" in preparing for 2020's products. Next year is going to be a busy one for the mobile market not only because of 5G but because of an insistent push by manufacturers to thrust foldable phones into consumers' hands. After an almost catastrophic first attempt, Samsung will seemingly swing the opposite way and make the Galaxy Fold 2 more accessible less conspicuous than its predecessor, starting with the hinge.
The hinge is perhaps the second most important part of a foldable phone next to the foldable screen. If done incorrectly, not only can the hinge damage the sensitive display but also break the user experience. That's why Samsung, Huawei, and now Motorola have all talked highly about their respective foldable phones' hinges but Samsung might soon be bucking that trend.
LetsGoDigital stumbled upon a trademark filing in Europe for a "Hideaway Hinge" for Samsung smartphones and tablets. The name suggests that the hinge will not be so obvious or at least hide from view. Samsung will most likely still boast about how it accomplished that feat but, visually speaking, there could be less emphasis placed on that integral part of the next Galaxy Fold phone.
That could be part of Samsung's strategy to make the Galaxy Fold 2 more approachable to the masses. The first Galaxy Fold, partly thanks to its price, was largely seen as a luxury that even few tech-loving consumers could afford. Adopting a clamshell form factor, one that you can still easily use with one hand, could almost make the Galaxy Fold 2 look more normal and fit for everyday use.
Another part of Samsung's strategy to sell 6 million foldable phones next year is to also make it possible for more people to actually buy such phones. The Galaxy Fold 2 is rumored to sell for only $845 but the concessions Samsung will make to reach that price point may still make the phone feel overpriced.