Galaxy Buds update brings Bixby voice control and improved gestures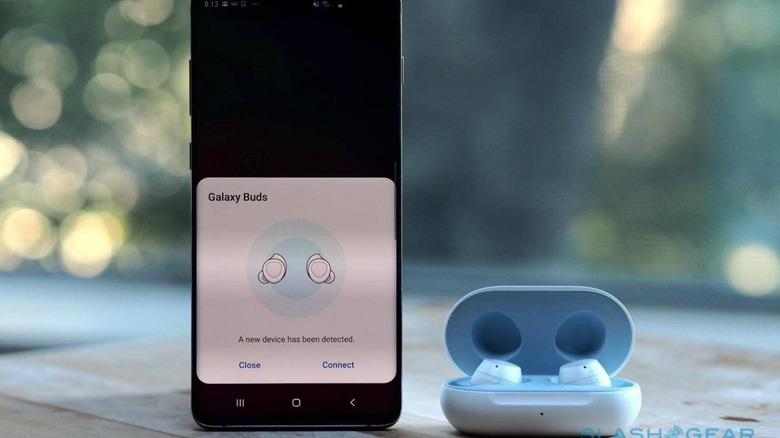 With the attention given to the second gen AirPods and rumors of a Microsoft Surface Buds, it's almost too easy to forget that Samsung has had one like those for a few months now. As if to remind the public that the Galaxy Buds are a thing, it's pushing out a new update that's a rather sizable one despite the small file size. Now those who don't want to or even can't reach up to tap their buds can now control them with their voice thanks to Bixby integration.
It might be quicker to actually tap on the capacitive surfaces of these earbuds but there will always come a time when hands-free is preferred or even a necessity. Maybe your hands are too busy or maybe you just want to have that feeling of having an AI assistant at your beck and call.
With the new Bixby feature, the Galaxy Buds can do that, though Samsung's changelog only lists a few controls. That includes changing the Ambient sound, inquiring about the battery level, or selecting an Equalizer preset. The bad news is that, just like its initial launch, Bixby on the Galaxy Buds can only understand Korean and US English for now.
For those who do prefer touch controls, the update also offers some improvements. A long press can now start up Ambient sound while Samsung promises improved control with double tap and triple tap gestures. What it means by that is anyone's guess.
The 1.36 MB update to the Galaxy Buds also fixes a bug that duplicates the audio when paired with a phone running Android 9.0 Pie. To get the update, simply head over to the unified Galaxy Wearable app on your phone and, if the notification doesn't appear, navigate to the Galaxy Buds section.