Galaxy Buds+ teardown offers some relief for disappointed owners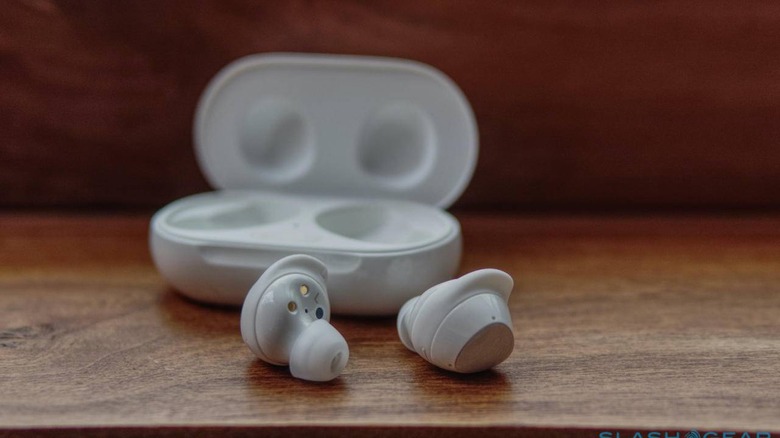 The Galaxy Buds+ is an upgrade to the company's popular and affordable earbuds and while the audio accessories are more than decent, they come up short when it comes to 2020 expectations. In particular, the buds' chances of survival in the real-world is a bit questionable but, fortunately, Samsung does make some probably unintentional compensation for that. When the time comes for the Galaxy Buds+ to go under the knife, so to speak, it will at least be a bit painless as iFixit found out.
Its Galaxy Buds predecessor was already rated by the DIY repair experts as one of the most repairable earbuds in the market. And that was with a score of 6 out of 10, which can hardly be called "high". Still, it would have been a crying shame if the Galaxy Buds+ fared worse, but that's not unheard of in this industry.
Fortunately, iFixit discovers that isn't the case. That said, squeezing the buds between vice grips isn't the easiest nor the prettiest method but, given the size, it's the method with the highest chance of succeeding. And there are some parts, like the speaker drivers themselves, that are just stuck to the case.
In the grand scheme of things, though, iFixit deemed the Galaxy Buds+ actually easier to repair than its predecessor. At least once you get the shell separated. Familiarity with the previous process helps and having almost the same components and layout definitely shortens the ordeal.
The Galaxy Buds+ are very good but we found that it was a few steps short of being perfect. The lack of ANC in 2020 is disappointing but the low IPX2 is tragic. At least it won't be a tough nut to crack, figuratively and literally, which may be how most will end up after prolonged use.