Galaxy Buds In Canary Yellow Will Match The Galaxy S10e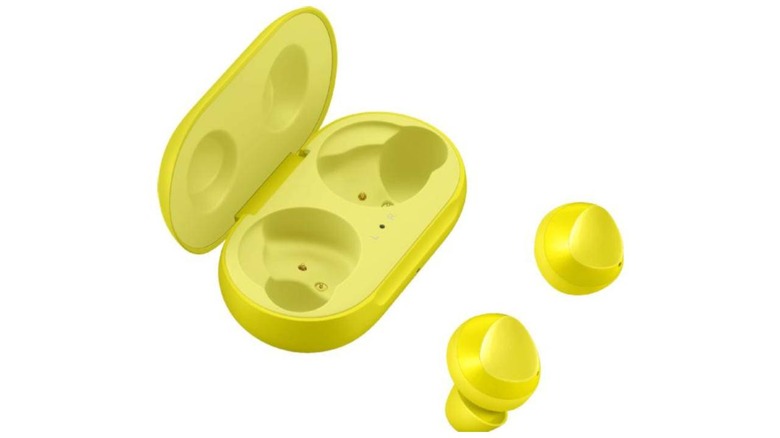 This year, Samsung is expected to do an Apple and release three Galaxy S10 models covering three different sizes and three different price tiers. It's also expected to do half an Apple and offer one new bright color that contrasts with its otherwise somber collection. Although not limited to it, Canary Yellow is pretty much the Galaxy S10e's signature color. It isn't stopping there and will apparently launch a matching Galaxy Buds in the same color, something Apple would never do for its own AirPods.
Color is really a matter of taste and there are a few ways to change your phone's design, from cases to skins. Some, however, prefer their phones to already come in the color they prefer, even when naked. Earbuds, unfortunately, don't have that luxury and they stay in the color they came in unless you paint over them.
According to Roland Quandt, the still to be announced Galaxy Buds are also coming in Canary Yellow. We can presume that they will also come in the same White, Black, and Blue options that the Gear IconX had. Whether there will be a green option to match some Galaxy S10 colors, that remains to be seen.
Color options, or at least even a black one, has been one of the things AirPods owners have been asking for and Samsung fans will most likely flaunt these new colors in their faces. That said, both current gen Apple AirPods and Galaxy Buds share the same limitation: the lack of wireless charging option for the case itself.
The case above shows a USB C port for charging along with a "Sound by AKG" label. Not much has been leaked about the Galaxy Buds, other than a rebranding of the old Gear IconX earphones. With less than two days left, all we can do is wait for the details to land.