Galaxy Alpha heads to AT&T in USA exclusively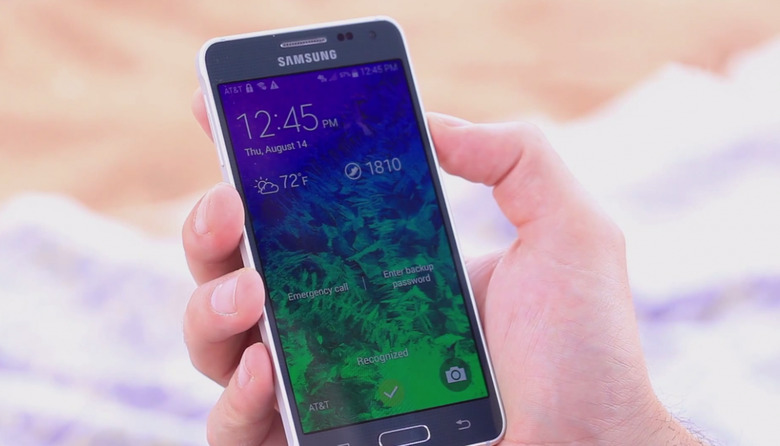 It's time for metal from Samsung with AT&T exclusively as the USA-based carrier nabs the Galaxy Alpha. This device works with a 4.7-inch display at 720p, a 2.5GHz quad-core processor, and a heart rate sensor – and a fingerprint scanner too. So what's the difference between this and the Galaxy S5?
The Galaxy S5 is larger than the Galaxy Alpha, working with a 5.1-inch display instead of a 4.7-inch display. This is great if you've got larger hands, but for those of you that were big fans of the display on the HTC One (M7) or the Galaxy S III, this release will be right up your alley.

This machine also has 2GB of RAM, 32GB of internal storage and a microSD card slot for 128GB more if you have the card, and a 2-megapixel front-facing camera. There's also a 13-megapixel camera on the back.
This device will be released in Charcoal Black, Frosted Gold, and Dazzling White. It'll come to AT&T for $199.99 USD with a 2-year contract, or for $30.65 per month for 12 months on AT&T Next12. With AT&T Next18 you'll get it for $25.55 per month for 18 months, or you can just buy it outright for $612.99 with no contract.