Galaxy Alpha first to use Gorilla Glass 4, Galaxy Note 4 follows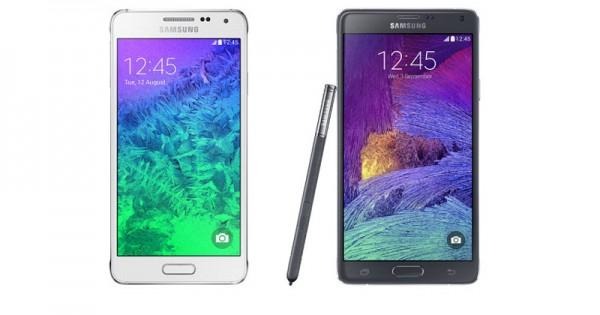 With the iPhone 6 and iPhone 6 Plus missing the expected sapphire glass display, the world goes back to normal and eyes turn once again to industry leader Corning. Long detractors of the whole sapphire glass hype, Corning has been pushing its latest iteration of its own damage resistant glass, Gorilla Glass 4. The company has just revealed who its very first customer was: Samsung. The Korean manufacturer bestowed this thin but strong glass first on the metal clad Galaxy Alpha, followed later on by the Galaxy Note 4.
It seems that the Galaxy Alpha has another claim to fame. This smartphone is a rather odd one for Samsung, who has favored plastic over metal materials, and probably with good reason as the recent #bendgate issue showed. Now aside from its unibody metal design, the Galaxy Alpha now also bears the distinction of being the first smartphone to make use of Corning's latest Gorilla Glass 4. It isn't, however, the only one.
While the Galaxy Alpha is first, naturally because it was launched first, Samsung's Galaxy Note 4 comes close at second. The S-Pen wielding smartphone also has Gorilla Glass 4 on its face to add to the growing number of features that Samsung has put into its latest phablet. Considering phablets are a now in a category of their own, we can perhaps concede that the Galaxy Note 4 is the first among phablets to bear Corning's latest and greatest.
But what is really so special about Gorilla Glass 4, aside from the obvious jump in version number. Launched at a time when the mobile world was crazy about sapphire, Corning's latest glass tries to prove that you don't need that expensive material in order to better protect your device. In particular, Gorilla Glass 4 addresses what Corning's R&D discovered was the main culprit in many broken displays: hitting asphalt or concrete. And at only 0.4 mm thick, Gorilla Glass 4 affords protection without marring the Galaxy Alpha's slim 6.7 mm physique.